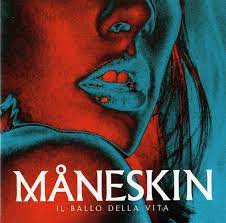 Looking for a song that helps you start the school year off right? "Morirò da Re" is the perfect song.
"Morirò da Re" is an alternative rock song from Maneskin's first studio album "Il ballo della vita." It pulls you in with its magnetic upbeat tempo that makes you want to move. When Damiano first starts to sing he starts out soft but demanding. As the song goes on he seems to expand vocally. 
"Morirò da Re" is the only song in the whole album that is sung entirely in italian. "Morirò da Re" was written in the early days of the band's first tour after their success on "X Factor."
The meaning of "Morirò da Re" relates to redemption. The title means "to die a king," but the main idea explores how from evil, good can be born. Good can be born by believing in oneself and never giving up. With our badly judged arrogance we want to send a message to our generation: be sure of yourself.
Maneskin is an Italian rock band that was formed in Rome in 2016. The band consists of vocalist Damiano David, bassist Victoria De Angelis, guitarist Thomas Raggi, and drummer Ethan Torchio. In the early days of the band they would perform in the streets. The band rose to fame after placing second in the 11th season of the Italian version of "X Factor" in 2017. 
Maneskin won the American Music Award for favorite rock song, as well as the Billboard Music Award for top rock song.
The band has released a total of three studio albums: "Il ballo della vita" in 2018, "Teatro d'ira: Vol. I" in 2021 and "Rush!" in 2023. 
You can listen to "Moriò da Re" by Maneskin on all streaming platforms including Spotify, YouTube Music, and Apple Music.