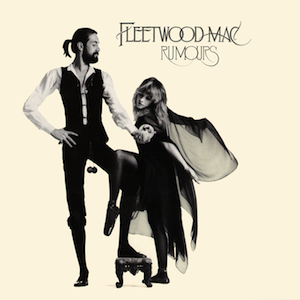 "Dreams" is a song for those who are in emotional turbulence caused by the end of something special – the relationship of a lifetime that you know that you can never get back no matter how much you dream of it returning.  
"Dreams" is the second single on Fleetwood Mac's 11th studio album "Rumours" in 1977. The song's instrumental introduction sets the tone for the listener to understand that they are not the only ones who have had great relationships come to an end. When lead singer Stevie Nicks starts to sing you can hear the sadness tell the story of a couple splitting apart and going their separate ways. 
"Dreams" was written and composed by Stevie Nicks, who also lent her voice for the lead. Her nasally but husky soprano helps make this classic song live on. 
During the time that "Dreams" was being composed, Fleetwood Mac was going through relationship problems with all of their significant others.  Drummer Mick Fleetwood was going through a divorce.  Christine McVie and bass guitarist John McVie were separating. Then Stevie Nicks and tambourine player and guitarist Lindsey Buckingham were splitting up after being together for eight years. The group at the time was struggling with how to keep things from becoming too personal.
Fleetwood Mac is a British-American rock band that was formed in London in 1967. The Band was founded by guitarists and vocalists Peter Green and Jermey Spencer and drummer Mick Fleetwood. Then they were joined by John McVie for their debut album. Christine McVie, who at the time went by her maiden name of Summers, joined next. In 1974, after Green and Spencer left, American folk and rock duo Stevie Nicks and Lindsey Buckingham completed the band as the new vocalist and bass guitarist.
The music video for "Dreams" won Billboard's Best Adult Contemporary Video award in 1998. The group also won two Grammys at the 20th Grammy Awards, including Album of the Year for "Rumours." Two of Fleetwood Mac's albums have been inducted into the Grammy Hall of Fame, "Fleetwood Mac" in 1975 and "Rumours" in 1977.
The band has released a total of 17 studio albums. "Say You Will" was their last release in 2003.
You can listen to "Dreams" by Fleetwood Mac on all streaming platforms including Spotify, YouTube Music, and Apple Music.