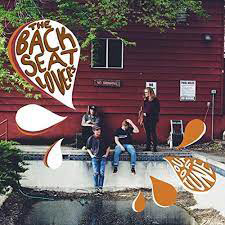 The relationships that you form in your youth can leave a lasting impact on your entire life. Whether it is a best friend or a significant other, people change people in all sorts of ways. One person, or one act by one person, could change your life forever and you would never have the burden of knowing what it would have been like without them. 
The song "Out of Tune" by The Backseat Lovers tells the beautiful story of people who found each other and changed each other's lives. 
"Out of Tune" follows the story of lead singer Joshua Harmon and his journey to becoming a musician. He meets a girl in high school who he writes some songs with and who helps him discover his talent and love for music. 
Harmon's lyrics show how this girl truly changed his life for the better when he says, "You took a prepubescent kid and showed him to the world, introduced him to rock n' roll, YouTube, and girls." Although this line is lighthearted, it shows how this girl helped him on his path to living his dream. 
In the third verse, Harmon goes on to explain their experience of working and struggling to start a band later in life. His lyrics say, "We got a job that paid as low as it could […] Started a band without a drummer or a mic, got a show within a week. That I thought would be the show to change my life." This highlights the not-so-glamorous parts of being a rockstar, exposing the amount of hard work and difficulty that goes into achieving a goal. 
"Out of Tune" was one of The Backseat Lovers' first songs. It was originally released as a single on May 11, 2018, and then re-released on the EP "Elevator Days" on June 3, 2018. The rest of the EP contains a variety of love songs, but one thing they all have in common is their complex and emotive lyricism. 
You can listen to "Out of Tune" by The Backseat Lovers on all streaming platforms.