Hack-a-Shaq is wack
Former NBA center Shaquille O'Neal is one of the worst free throw shooters of all time. After showing his dominance as a scoring center as early as college, teams decided the only way of stopping him was inventing the Hack-a-Shaq strategy.
The basis of the strategy is that a team will purposely send an awful free-throw shooter to the line to prevent that team from scoring efficiently, and it's being used more than ever in today's game.
An example of this occurred on Jan. 20, when the Detroit Pistons played the Houston Rockets on the road. Pistons center Andre Drummond, who shoots 35 percent from the charity stripe, shot a total of 36 free throws throughout the course of the game.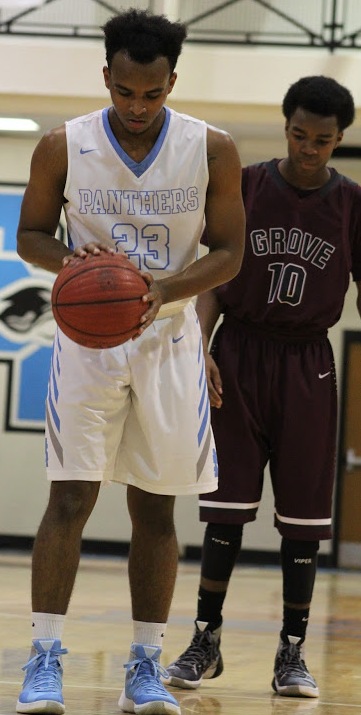 To begin the second half, Drummond was fouled five times in the first nine seconds by a player who only played 30 seconds. It seemed to work for the Rockets, as Drummond knocked down only 13 of those 36 attempts. However, Detroit still prevailed, beating Houston 123-114.
A lot of teams try to use this strategy, but how effective is it? From 2000-2005, O'Neal won three NBA championships. In those three NBA Finals series, he averaged 16 free throw attempts per game.
In 2004, his Lakers lost in the finals to the Pistons, where he shot 11 free throws per game. The next season, his first as a member of the Miami Heat, he lost in the Eastern Conference Finals, shooting seven free throws a game.
The NBA is made up of the best basketball players on the planet, so some believe that the most talented players should be able to knock down a free throw. If not, free throw shooting could be improved quickly with enough practice. But does the NBA really want to be represented by a free-throw contest?
League commissioner Adam Silver said that changes need to be made, but the problem is he doesn't know what to do to get rid of it. One rule was already changed, stating that jumping on the backs of players to intentionally foul them will now be flagrant fouls.
So why not do the same with intentional off-ball fouling? This way, teams don't have to pass to the bad free throw shooter, but can still have them for defensive purposes.  
If intentionally fouling slows the game down and makes watching somewhat unenjoyable, it ruins basketball. Yet, if it doesn't help teams win, then why make the game boring for others?
Since Hack-a-Shaq doesn't work for the teams who use it and lessens the entertainment value of the games, there's no real point to continue this strategy.