Titans' quick offense ends Panthers' championship hopes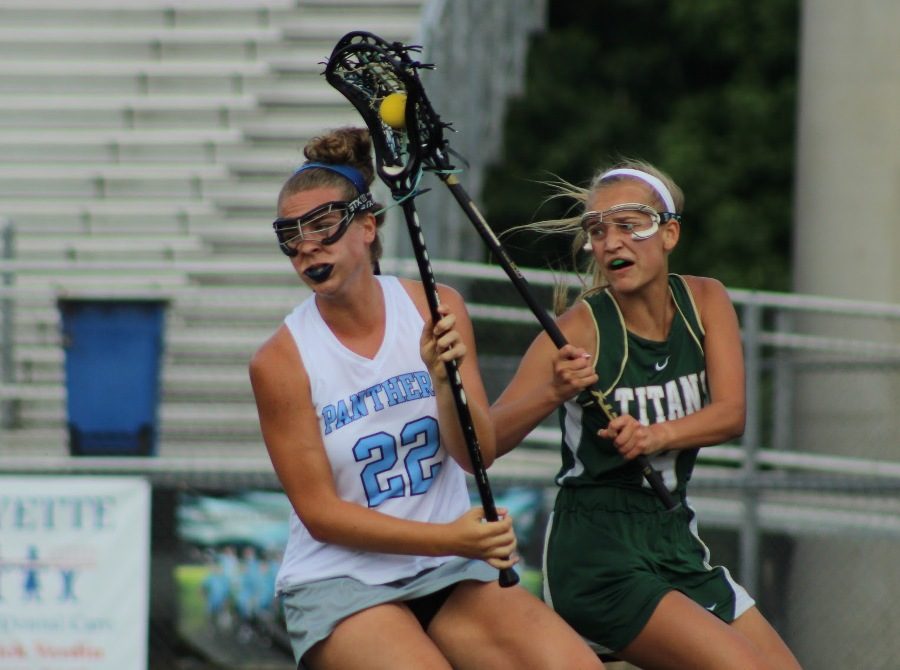 On Wednesday night, the Panthers hosted the Blessed Trinity Titans in their first ever final four match with a trip to the state championship on the line. The Titans moved fast on offense and the Panthers couldn't keep up, falling 22-11.
"Blessed Trinity had one of the best offenses [we] have seen this season," junior MaryEllis Goins said. "With our communication lacking and their incredible speed, their offense was extremely hard to match."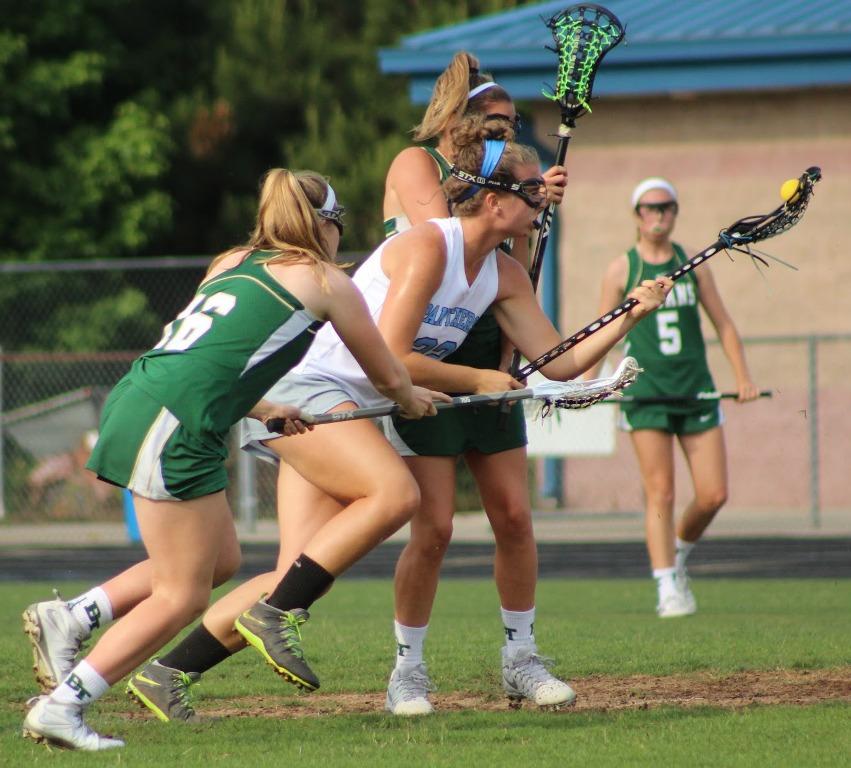 The game started slow and neither team could put the ball in the net. However, eight minutes in, the Titans scored and the floodgates opened. In the next two minutes, the Titans scored five goals and suddenly held a 5-0 lead. Sophomore Caroline Broderick put the first points on the goal for Starr's Mill with 14:49 left in the first. The Titans fast-paced offense responded with four more goals of their own and led 9-1 with eight minutes left in the half.
"We were tough for the first eight minutes," head coach Taylor Sweeney said. "Then we had a couple lapses and we were down four or five goals."
Freshman Ansley Wallace scored to cut the deficit to 9-2, but once again the Titans offense was too much and tacked on three more goals. With the score at 12-2, the Panthers scored twice more before half and allowed one more goal, heading to the break down 13-4.
"They have a really quick offense," Sweeney said. "They're efficient, and when you're fast and you have the skills. It's hard to defend you."
The second half contained much of the same play, as the Titans scored the first two goals of the half. Down 15-4, the Panthers found the net to cut the Titan lead to 15-5. However, the Panthers' lazy defense gave up two more goals and sat with a 17-6 deficit with 17 minutes to go.
"[Our] communication wasn't there, especially on the defensive end," senior Emily Beardsley said. "We definitely could've kept a better eye on the cutters running down the [middle]."
After giving up a couple more goals, the Panthers were down 20-7 with seven minutes left. Then, the Panthers scored two goals and a sliver of hope came to the team. Yet, the Titans put it to rest scoring two more of their own. After two Lady Panther goals, the final score sat at 22-11 and the Panthers fell to the visiting Titans.
"They used the space on the field really well and we didn't use the space on the field really well," assistant coach David King said. "They're a very seasoned team and that's why they are top 30 in the state."
The Lady Panthers finished the season with a 13-8 overall record and a 9-1 region record.