Lady Panthers shot down in final four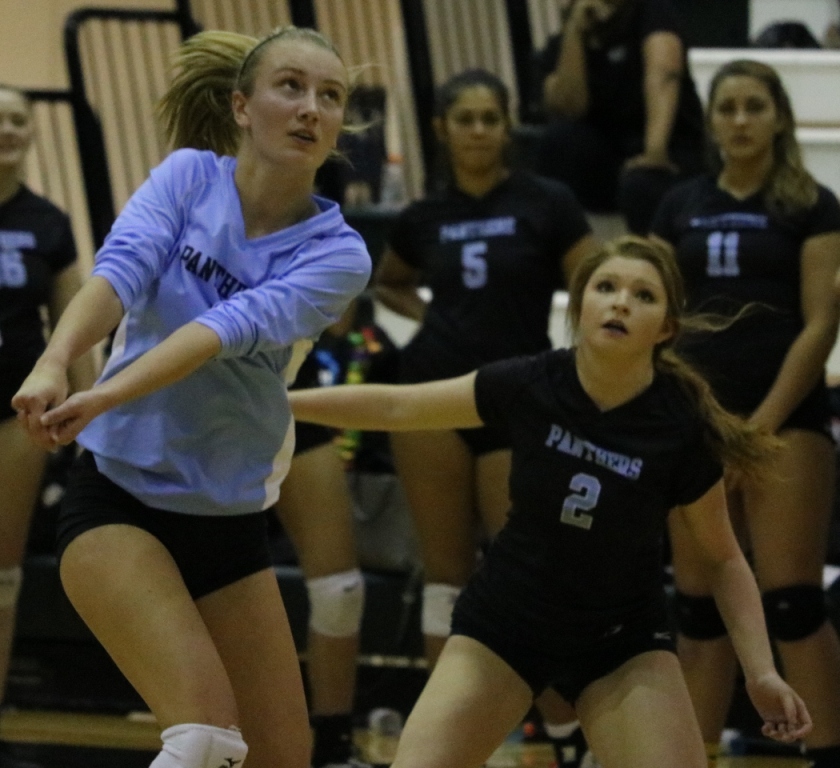 On Oct. 26, the Lady Panthers faced McIntosh in the final four of the AAAAA GHSA state playoffs and lost 3-0 after a tough fight. In this rivalry match, the Mill persevered through a tough loss in the second game to keep the third game close.
"I feel that this season was very successful. We definitely broke through and met a lot of goals that we haven't in the past," senior Gabi Ramkissoon said. "We definitely had a positive outcome."
The first game ended in a 25-16 loss for the Mill. However, the Lady Panthers fought hard and kept the game close until the Chiefs took a seven point lead. In the beginning, the Panthers kept the game within two points and were in the lead for the majority of the time. Starr's Mill struggled to recover after a tie at nine and could not recover.
"The thing about this team is we peaked at the end of the year, by working consistently," head coach Walt Ellison said. "We were playing our best volleyball against Harris County."
The next game ended in a 25-9 loss for the Lady Panthers, but that did not show the energy the Mill had. Starr's Mill caused multiple long volleys. Meanwhile, the Chiefs hit too many strikes over the net that the Lady Panthers could not handle.
The last game against McIntosh resulted in a 25-17 loss, but the Lady Panthers never gave up, keeping the game close or tied until the last few minutes. The game was tied four times and the Mill usually gained the lead until the game was tied at twelve and the Chiefs pulled ahead and stayed in the lead until the end.
"During the McIntosh game we had a rough start but we finished strong," Ramkissoon said. "I am not upset with that loss because we lost to the state champions and we worked very hard to get to that moment and I feel that's all that matters."
McIntosh, the No. 2 seed, went on to defeat No. 1 seed Buford in the AAAAA championship game 3-2.