Golf dominates at Lady Titan Classic, looks to repeat as state champs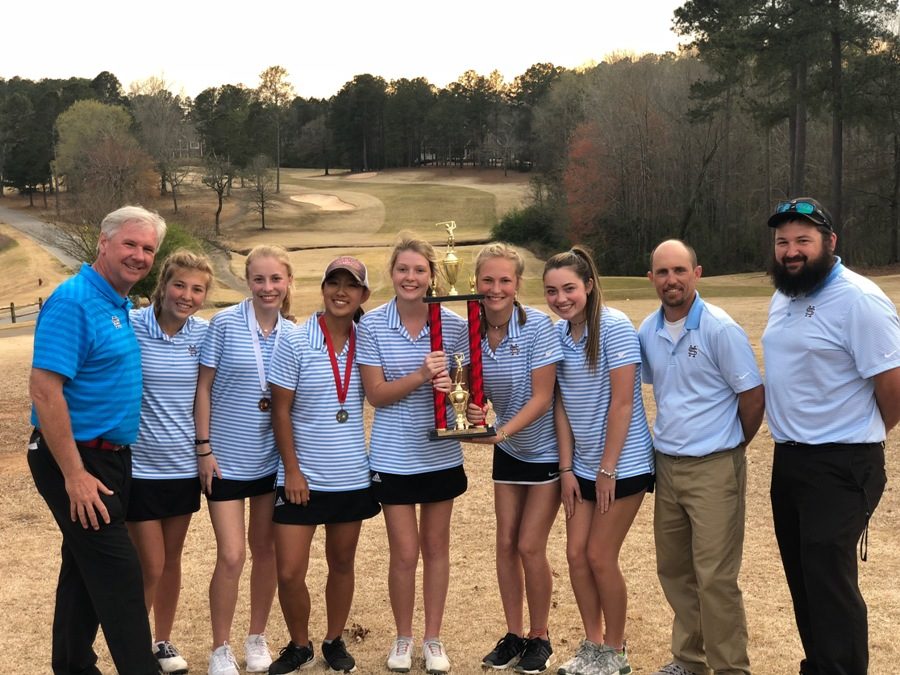 The Starr's Mill girls' varsity golf team continues to dominate as they won the Lady Titan Classic this past Saturday with a collective score of 250 strokes.
The team looked dominant throughout, with junior Liza Eubanks shooting an 81, the second best score from the entire tournament, and freshman Julia Schafhauser shooting an 82, the third best score.
"We had a lot to prove, and we proved it at this tournament," head coach Burt Waller said.
The girls side of the team is looking to repeat their success from last season when they won the A-AAAAA State Championship, and so far another state championship is likely.
"I think if the team continues to put in the practice and dedication that we started with, we will have a chance to do pretty well," Eubanks said.
The team has three returning golfers from the championship team a year ago, and Eubanks is coming off of a great season when she set a new record at the state championship.
"I was kind of nervous but overall not disappointed with how I played and glad I had a lot of fun," Schafhauser said.
The boys are looking to be as successful as the girls when they leave tomorrow for the Greenbrier Classic in Evans, Georgia. The boys team lost a huge piece of their team when former star Andrew Crockett committed to the University of Utah. This weekend's tournament will be a good measure of how the boys' team will perform with a younger roster this season.