Operation: take down Starr's Mill
What other teams in the region must do to dethrone the Panthers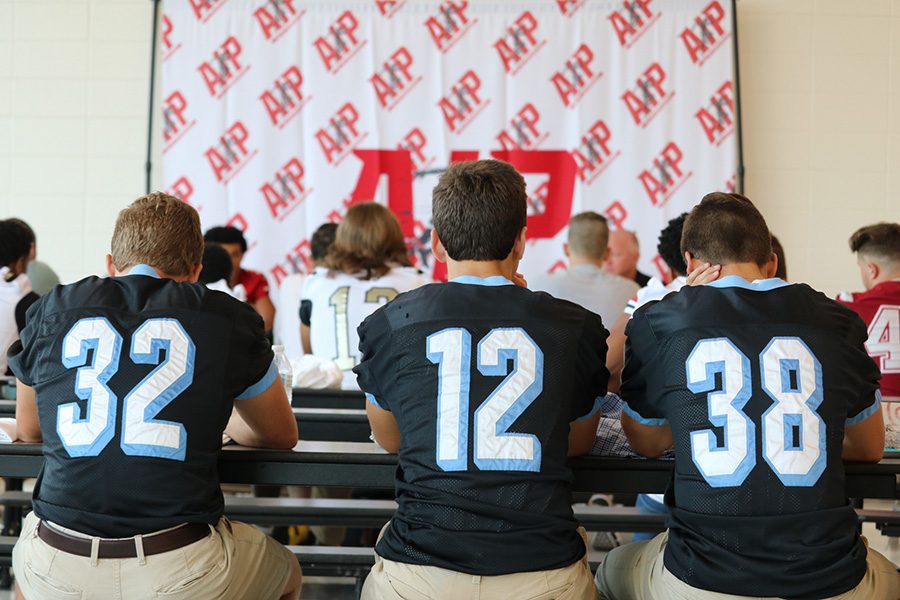 For the last few years, Starr's Mill has dominated region 3-AAAAA, winning the region championship for back to back years in 2016 and 2017, and making deep runs into the state playoffs.
But what about other Fayette County teams looking to capture the region title?
Whitewater, Fayette County, and McIntosh have all tried their hands at dethroning Starr's Mill, but recently, no one has been successful. Realizing that Starr's Mill is the king of the region, these teams have to adapt to survive in order to have a chance to win the region this season.
McIntosh
Last year: 6-5
Plays at Starr's Mill on Oct. 12
We start with Starr's Mill's biggest rival, whom Starr's Mill beat 36-35 a season ago. McIntosh may be the most fit to beat Starr's Mill, even though they lost star running back Bradley Ector to graduation.  
Star quarterback senior Dane Kinamon is expected to lead the team this season. What they need to improve on is their defense, due to there being a "lot of firepower offensively in the region," according to head coach Brandon Eagleson.  
Expect to see an improved defense, with linebacker Nathan Anderson, defensive back Devonta Huggins, and defensive end Reece Hildebrand adding talent to a defense that struggled last season.
The offense has also stocked up on talent as well. Besides Kinamon, running back Chriddarius Heard, and wide receiver Ryan Cate are just a few of the many talents returning from a talented offense last season.
The Chiefs have never won the region due to the Panthers' success, but with the returning stars from a season ago, it may be a tighter race for the region between these two teams than any other two teams.
Fayette County
Last year: 3-8
Hosts Starr's Mill on Nov. 2
The Tigers have been a pretty mediocre team the last few years, finishing 3-8 last season. They haven't had a winning record since their 11-1 record back in 2007, when Tommy Webb was the coach.
Don't take this team for granted, however, as lots of talent from last season, such as quarterback Jekobe Coleman, running back Caleb Pressley, and linebacker Jevon Coleman return with revenge on their mind. Coach Mike Davis returns to lead a new group of Tigers, a unit that will be playing with a chip on their shoulder.
"A lot of teams think we don't have what it takes, but we like that feeling. It gives us a drive to be successful," Davis said.
Whitewater
Last  year: 7-4
Hosts Starr's Mill on Oct. 5
Another team from the region to make the state playoffs a year ago, Whitewater is also well-equipped to beat Starr's Mill. A season ago, Whitewater lost to the Panthers 43-21 in what was revenge for the Panthers from 2016.
In order for Whitewater to be successful, they need to improve on the defensive end of the ball in order to contain the Panther run game, even though they lost star defensive back Nik Gcabashe, and besides senior Adavion Ray, the Wildcat defense didn't make a lot of improvements.
Head coach Bryan Holley also put a stress on offense, as they lost star quarterback Elijah Kouns, but gained new starting quarterback Ben Easley.
It will take some solid play from both sides of the ball, but don't be surprised to see Whitewater finish off in the top middle of the pack this season.