Panthers lose to Chiefs in high stakes matchup, finish third in the region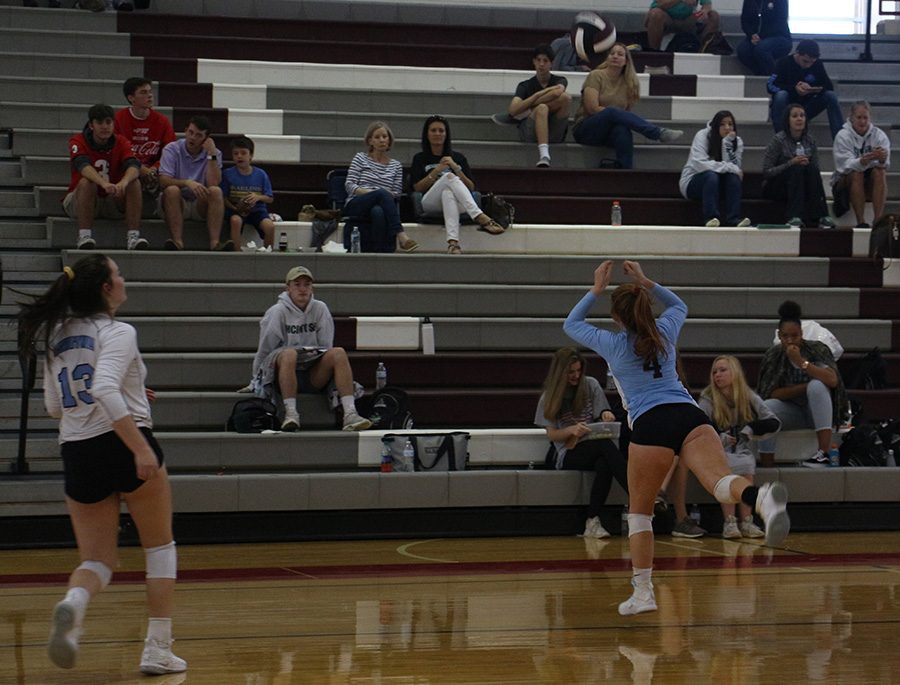 After defeating Whitewater in two sets Friday night, the Starr's Mill varsity volleyball team looked to win the region as they faced the powerhouse McIntosh Chiefs. Although both games were close, the Lady Panthers lost 2-0 to enter the Region 3-AAAAA consolation bracket for the state playoffs.
"We played them tough all the way [until] the end," head coach Jason Flowers said. "We were right there with them, and we just have to focus point to point."
Game 1 started with a quick 4-0 start for the Panthers, but the Chiefs quickly evened the score. This set up a struggle on offense for the Panthers, and the Chiefs capitalizing on Panther mistakes. However, the Panthers closed the gap late to tie the game at 20.. The Chiefs, however, closed the deal on a 5-0 run to win the first game 25-20.
A quick 3-1 start to game two looked favorable for Starr's Mill. The Chiefs got back at them though, going on a 7-1 run to make the score 13-8 Chiefs. However, the Lady Panthers came back to even the score at 13. Both teams traded points after that, eventually making the score 22 all. In the end, it was the Chiefs earning a 25-22 victory for the game, and a 2-0 victory for the match.
"The defense played really well," Flowers said. "It was a battle of two powerhouse offenses and we came out on the losing side."
This loss, and a loss in two sets to Whitewater later that day, gave the Panthers (29-16, 5-1) a third place finish in the region.
The team will now face the South Effingham High School Mustangs in the first round of the GHSA AAAAA state tournament. Rounds 1 and 2 of the playoffs will be played Oct. 20 at Harris County High School.