JV Panthers destroy Chiefs in lopsided Battle of the Bubble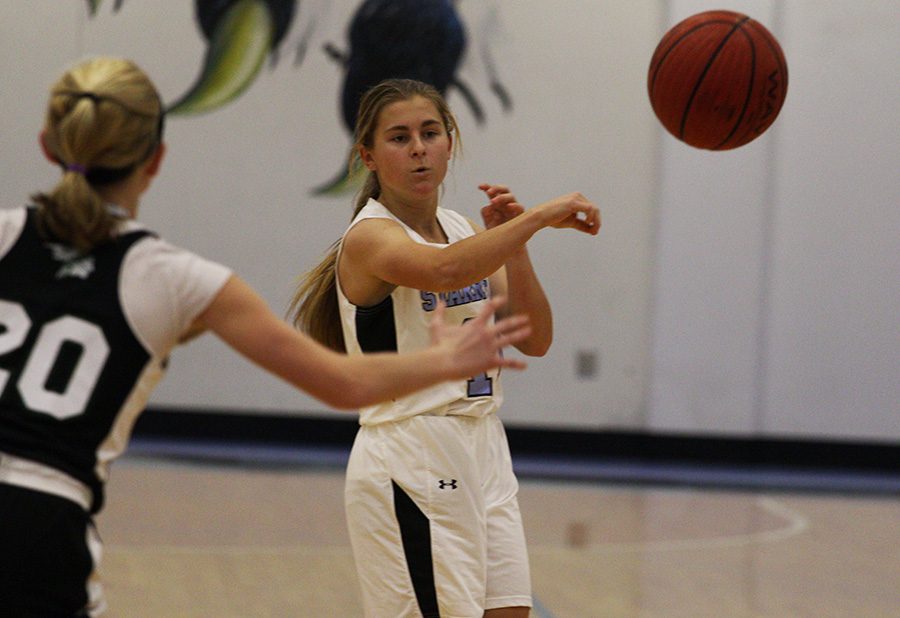 After defeating East Coweta last Tuesday, the Starr's Mill junior varsity Lady Panthers looked to take a victory in the first Battle of the Bubble against the McIntosh Lady Chiefs this season. Despite the many turnovers from Starr's Mill, their lock-down defense proved to be too much for the Chief offense, winning the game 32-13.
"It's always good to get the win," head coach Mark Williamson said. "A win against McIntosh is always a little sweeter."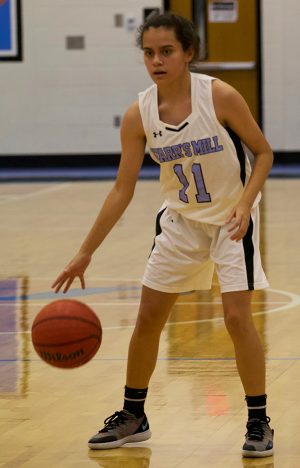 The game started off slow, with no scoring and turnovers on every other possession. This continued throughout the entire first quarter until sophomore guard Denise Fajardo scored the first bucket for the Lady Panthers. A Chief guard put McIntosh on the board as the first quarter came to a close, making the score tied at two.
The second quarter saw the Lady Panthers start taking over the game, forcing many turnovers despite having seven turnovers in the second quarter alone. Sophomore Addie McDaniel lit it up for the Lady Panthers, scoring all seven points on a 7-0 run in the middle of the quarter. Fajardo hit a big three to increase the lead to 16-5 by halftime.
"We need to work on our plays," Fajardo said. "We have some cuts open that we weren't hitting successfully."
The Panthers went on yet another huge run, capped off by a Fajardo three, while McIntosh could not get any shots to fall. Turnovers were still a big issue for both teams, as about every other two possessions a turnover took place. However, the Panther defense stayed on lock-down to make the score 27-9 at the end of the third quarter.
The fourth quarter saw more of the same as the second string teams came in to finish out the game. McIntosh attempted a scoring run, but it was too late as the damage done in the first three quarters was too much to overcome. The Panthers let the clock run down, giving the Panthers a 32-13 victory in their first meeting of the season.
"I expect them to give a great effort all the time," Williamson said. "This is a great group of girls who work extremely hard."
The Panthers play next against the East Coweta High School Indians at 5:30 p.m. on Dec. 6  at East Coweta.