No hard feelings
Heather McNally resigns as competition cheer head coach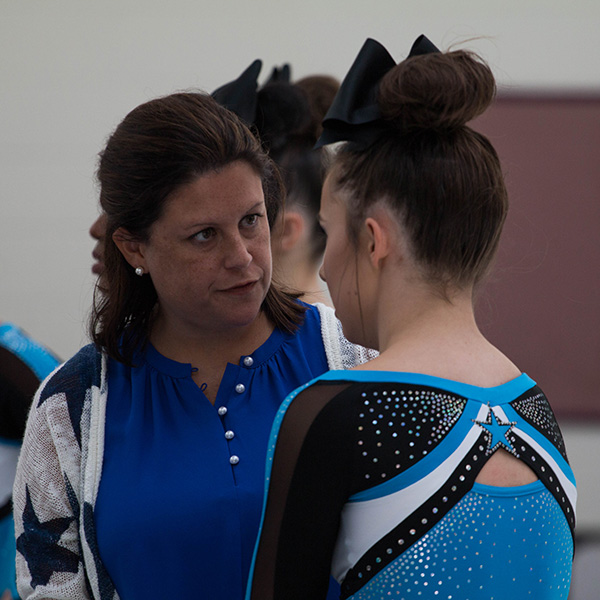 After five seasons with Starr's Mill competitive cheer and three years serving as the head coach, Heather McNally has decided to resign from her position so she can spend more time with her son. The announcement was made yesterday morning. 
"I need to be home with [my son]," McNally said. "He needs his mom, and so I need to be at home with him. Cheerleading is a very big time commitment, so I just decided that it's time for me to be there with him."
McNally joined the cheer program in 2015. Two years later she was promoted to head coach. In her three years as head coach she brought the team a region championship in 2018, three state championship appearances with the team placing third in 2017 and 2018.
"I was kinda shocked," junior Olivia Allen said. "But at the same time I understood because she had to do this for her son."
McNally hopes that she is still able to play some role on the team, even if it is not as a head coach. She leaves leaves the team with fond memories of her.
"[McNally] was there since the beginning for me," junior Kailey Bennett said. "I've always had her as a coach for three years, but she's just been great. She's helped me through a lot."
A new head coach has not yet been named.