Martin heads west
Former Panther punter signs with the Denver Broncos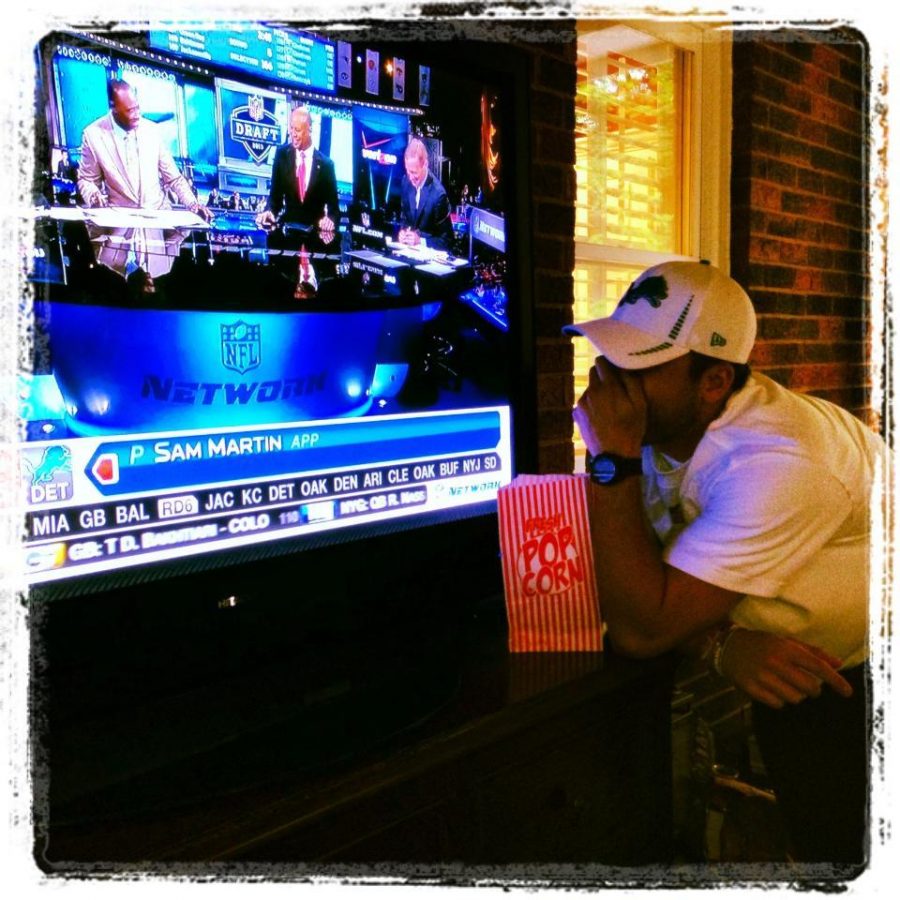 In an offseason filled with twists and turns, former Starr's Mill punter Sam Martin is making a move of his own. Last Tuesday, Martin made the decision to leave the Detroit Lions after seven seasons and sign with the Denver Broncos.
Fresh out of Appalachian State, Martin was drafted by the Lions with the 165th overall pick in the fifth round of the 2013 NFL Draft. During his time in Detroit, he booted 473 punts for 21,760 and recorded his longest punt at 72 yards in his rookie season. He only ever allowed one blocked punt, and that was in his rookie year.
After his first three years with the Lions, he resigned with them in 2016 with a contract lasting four years. Martin made over $2 million in his first three years, but ended up taking a paycut in the final year of his contract. He only made $1.7 million in his final year as a Lion.
During his final season in Detroit, he punted the ball 76 times for 3,445 yards. He recorded his longest punt at 62 yards and averaged 45.3 yards per punt. Both of those metrics are in the bottom three of his career numbers, but also, compared to the rest of his NFL, those numbers put him in the middle of the pack.
When the 2019 season came to a close, Martin was asked by local media about testing the waters of free agency. At the time he claimed to have not even considered free agency as an option. Later he ultimately decided to finally go into free agency.
Both the New York Jets and the Denver Broncos had their eyes on Martin. On Tuesday, March 24, Martin made the decision to sign with the Denver Broncos. He joins Colby Wadman and Trevor Daniel as the third punter on the Bronco roster.
His new contract with the Broncos is worth three years for $7.05 million. $2 million of the contract is guaranteed and includes a signing bonus of $1.45 million.