Amber Boyd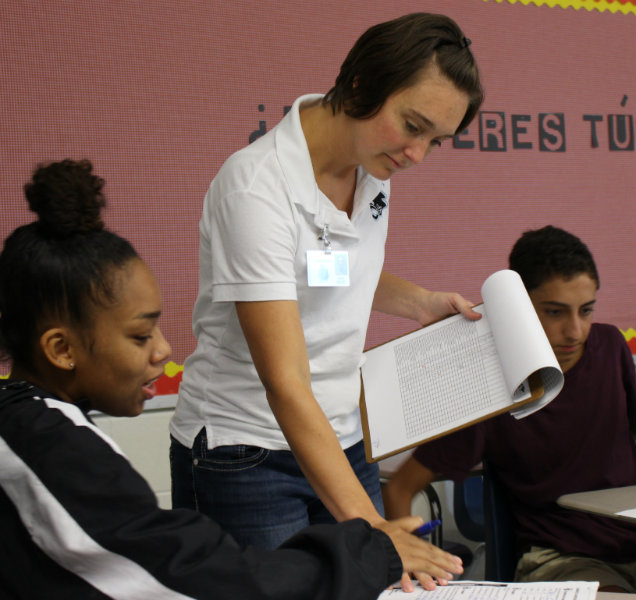 "Everyone can learn. I need to do my best to help each student achieve success and foster a positive environment in my classroom. When learning, mistakes are made, and that is okay, especially when learning to speak a new language."
Background
Grew up in Peachtree City, Georgia

Graduated from McIntosh High School
Education
Bachelor of Science degree in Foreign Language Instruction (Spanish) from University of Georgia
Responsibilities
After teaching at Starr's Mill from 2004-2007, Spanish teacher Amber Boyd has returned and is a Panther once again.
Boyd left Peachtree City after her husband received orders from the U.S. Navy. They both then moved to Athens, Georgia and then to Bremerton, Washington.
The Boyd family moved back to Georgia in April to be closer to family. This teaching job "came as a complete surprise," Amber Boyd said . "I am truly blessed to be working with such wonderful and caring teachers and staff."
Boyd decided to become a Spanish teacher because "teaching Spanish is fun and I get to work with high school students on a daily basis. And here at Starr's Mill, we have the best students," Boyd said.
Boyd's goal for the school year is to "teach with excellence. I want my students to learn as much about the Spanish language, how to understand it, speak it, read it,  write it, and the Spanish culture as they can. And, I hope they have fun doing it," Boyd said.