Kirsten Brooks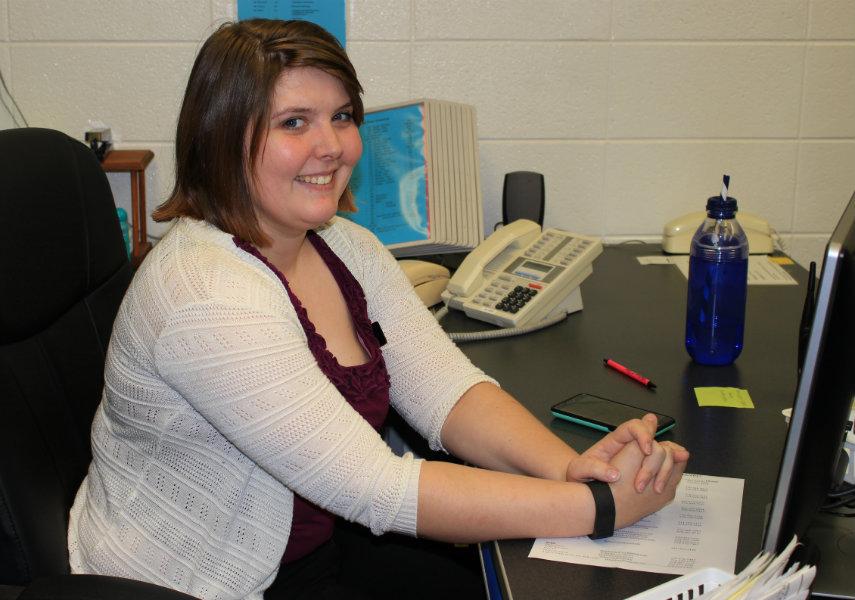 "I'm excited to be here, and so far everyone has been great."

Background
Grew up in Columbus, Georgia

Graduated from Hardaway High School
Education
Studied X-ray technologies at Columbus Technical College
Responsibilities
Helping students have the best attendance possible

Working with students in dual enrollment

Overseeing students who check in/out
New attendance secretary Kirsten Brooks joined the Starr's Mill faculty after moving to Newnan this April. She lived in Columbus, Ga. for most of her life, and had a similar position in the Columbus school system. Brooks moved to Fayette County to be more connected to her friends. "My best friend and her little boy live up here," Kirsten Brooks said. "It's much closer for me to them than Columbus is."
Between the school she worked at previously, Arnold Magnet Academy, and Starr's Mill, Brooks concluded that "the parents are much more involved here than down there [in Columbus], but it's a different kind of area." She also observed that the Fayette County area was much more populated, and had more updated infrastructure.
Outside her work at Starr's Mill, Brooks works on cars. "It's kind of a strange hobby for a girl, but it's definitely fun and rewarding," Brooks said.
As to what the future holds, Brooks said that "once I get everything here settled, I will probably be going to school for education." Brooks would like to be a science teacher in zoology. You can see her love of animals in her pets at home, "I have two cats and a bunny that I take care of," Brooks said.
Brooks has enjoyed a warm welcome here at Starr's Mill. "I'm excited to be here, and so far everyone has been great," Brooks said.