Young Democrats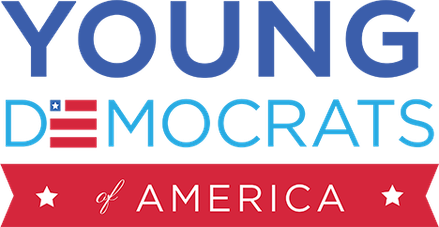 Hang on for a minute...we're trying to find some more stories you might like.
Purpose
Promote and facilitate political action for Democratic students
Details
Meetings are held each month on a predetermined Tuesday morning in room 849

Members participate in several service projects throughout the year, including working with the Georgia Democratic Party

Open to every Starr's Mill student regardless of their political affiliation
Officers and sponsor
President: junior Blythe Terry

Vice president: junior Abigail Mapel

Secretary: sophomore Zachary Livsey

Treasurer: sophomore Aulden Jones

Sponsor: Diane Ruane
Historically, Georgian politics have been dominated by Republican ideals. However, Democratic students at Starr's Mill have been hoping to move toward a more progressive state in the future. These students are members of the Starr's Mill Young Democrats club, which is devoted to promoting political activity among high school students.
The Young Democrats club is a student-led organization that allows high school Democrats to assemble and engage in political activism. The club is a platform for students to act on their political beliefs even if they cannot yet vote in government elections. Members engage in several service projects throughout the year, several of which involve working side-by-side with Democratic candidates at all levels of the national government.
The Starr's Mill Young Democrats club is also part of a larger national organization of the same name, and members attend the yearly state convention. Over the summer, members will be able to intern with the Georgia Democratic Party. The final meeting for the 2017-2018 year has already been held. However, any students interested in such an opportunity that are not yet a part of the club may inquire with an officer or Ruane in room 849.
Although Tyler Holt, the founder and president of Young Democrats, will be graduating Starr's Mill and leaving the club this year, he still has large aspirations for the organization he helped foster. "The current officers are great, and I know they'll do an awesome job of growing the club and getting involved in more service projects," Holt said.