Fine Arts Department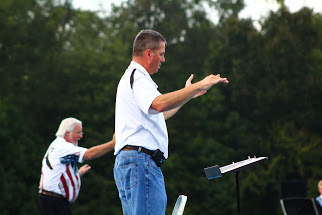 Purpose
To give a full view and opportunity to learn more about the subject they choose to participate in inside the Fine Arts Department
Details
Eight teachers in the department

Currently 23 classes, including AP Theory, and Percussion

Scott King is the Chair of the Fine Arts department
Teachers and classes offered
Scott King, Band

Christopher Johns, Assistant Band Director, Guitar

David Klein, Drama

Nathan Kufchak, Orchestra

Todd Little, Visual Arts

John Odom, Chorus
"It's a very strong department, one of the best in the country," new department chair Scott King said.
The Fine Arts department has won many awards such as the drama department's Shuler Hensley award for showstopper from "The Addams Family."
The collaboration between band, chorus and drama students makes contributions to the turnout of the productions and sits well with King.
"I feel like as a department we work very well together when collaborating," King said. "That gives each student an overall aspect of what we do, too."
Since King was promoted to department chair, more collaboration with all subjects of the department has become one of King's biggest goal for next year. King believes that it will better the department further and open more doors with more collaborations.
"I'm trying to think of different ways we can work with each other that enhances the overall education and experience for our students," King said.
The teaching style of each teacher  keeps many kids eager to be a part of the Fine Arts department each year. King wants to keep the  "inviting" atmosphere, where the kids in the department will feel like they're one "big family."
"We want to involve as many students as we can that are interested to explore the Fine Arts and give them the very best experience that we can," King said.