Teachers welcome 'baby Panthers'
Teachers work long hours of instructing, planning and grading, but some teachers recently added a new responsibility to their to-do lists: raising their first child.
Six Starr's Mill teachers just became or will become first-time parents. Mandy and Shane Ratliff, Jillian and John Bowen, Brandon Kendall and Staci Killingsworth have put parenting on the top of their priority list.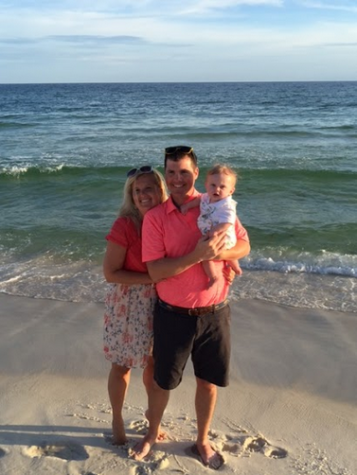 The Ratliffs adopted their son, Sawyer, on Dec. 14, 2014. Sawyer was born Nov. 24, 2014. Between the time he was born and the time the Ratliff's took him home, Sawyer stayed in the Neonatal Intensive Care Unit because he was premature. Even though they had this major setback, the Ratliffs had a lot to look forward to when bringing their son home.The adoption process took almost a year and a half for the Ratliffs. They had to go through home classes and screenings to test if the couple would be a good choice for adoption.
During this process, the Ratliffs also had to focus on their jobs. Once Sawyer came home, Shane received two weeks of maternity leave and Mandy received 16 weeks. Mandy decided to work part time instead of full time this school year in order to take care of her son.
"Adoption has changed my life in a positive way and it has brought my wife and I closer than we already are," Shane said.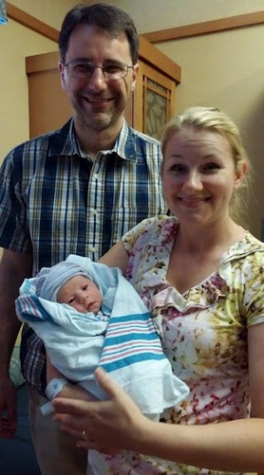 The Bowens also adopted a child. Jillian and John received a call from a friend saying that she was pregnant, despite the fact she did not think she could have children anymore. "She was already a grandmother and could not raise another child," John said.
Knowing that the Bowens have been trying for a child for years, their friend mentioned adoption to them. The Bowens agreed, and their daughter Katherine was born June 19, 2014.
Jillian and John had a straightforward adoption process. Since it was an open adoption, the birth mother allowed them to attend her doctor appointments regarding her pregnancy.
Since Katherine was born in the summer, it made it easier on the couple because they did not have to leave her side to go to work or find a babysitter. Once the school year began, the Bowens split the 12 week maternity leave. "Being a mom is fantastic. It is the best thing to ever happen to me as well as marriage," Jillian said.
On May 16, English teacher Brandon Kendall and his wife Ashley welcomed their son Holden into the world. Holden is the Kendalls' first child. Brandon only took off the last week of school, but he still worked during post-planning. "I try to spend as much time with him as possible." Brandon said.
Ashley is working a part-time nursing job to take care of her son, but she will eventually work full-time as she did before Holden was born. Brandon leaves after school is over soon as he can to be with Holden.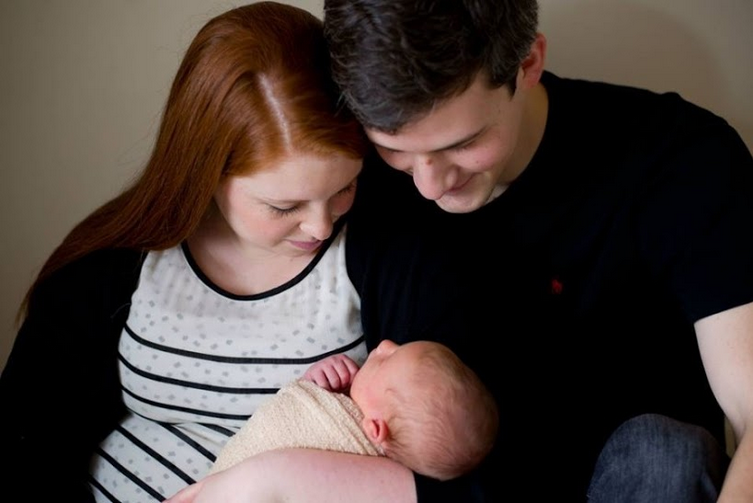 Once his son goes to bed around 8 p.m., Brandon catches up on his school work and grading. Ashley and Brandon have also grown closer since the birth of Holden.
While these other teachers have recently added a new member to their family, biology and environmental science teacher Staci Killingsworth is expecting her first child Jan. 28. Her pregnancy arrived unexpectedly to both her and her husband.
Since her husband also works in the school system at Oak Grove Elementary as a physical education teacher, the Killingsworths have the option of splitting the 12 weeks of maternity leave, but Staci plans on taking the full 12 weeks herself. "I would be a stay at home mom if I could afford it," Staci said.
She has continued working throughout her pregnancy, but it has already begun to take a toll. "I am a lot more tired and my clothes keep getting smaller," Staci said.
By second semester, Staci will officially become a new parent along with the Ratliffs, the Bowens and Kendall. Although the couples now have their own families to raise, they plan to continue helping their students succeed academically.