New album brings new sound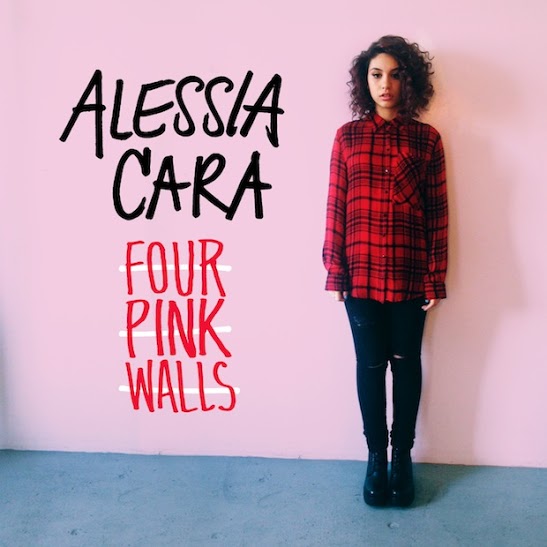 Alessia Cara brings an R&B, pop and jazz mixture to pop music in her new EP "Four Pink Walls."
Cara, from Brampton, Ontario, first started making YouTube videos when she was 13, and got her claim to fame by covering pop songs. As a young girl, she wrote poetry and acted in some theatrical productions. Then, she started learning to play the guitar.
At the age of 19, the half-Italian artist co-wrote her EP "Four Pink Walls" with Sebastian Kole, a producer who discovered the band Rixton and artist Justin Bieber.
Her musical background helped her develop her sense of style and individual sound. "Four Pink Walls" has five songs with a funky vibe and a style all her own: "Here," "Four Pink Walls," "Outlaws," "I'm Yours" and "Seventeen." Download two songs from Alessia Cara's EP here.
The EP overall is a list of party songs that leaves listeners feeling satisfied and upbeat.   
Cara's song "Here" brings a strong beat along with great lyrics rejecting excessive partying that people stereotype with young adulthood.  The flow of her lyrics is smooth and provides a sense of unity throughout the song. This song has the most polished sound of those on the EP.
The song "Four Pink Walls" has a catchy chorus and a funky introduction. The background music meshes with the lyrics perfectly. The drum in the back gives strong beat to the song. "Four Pink Walls" is about Cara feeling trapped and finding a release through music. The final package of these different elements is a well-crafted and rounded song that captures the essence of the album, making it the perfect title for the entire EP.
The song "Seventeen" is easy to relate to because the lyrics contradict between wishing to be older but wanting to be younger at the same time. The song doesn't have a very defined chorus, but just a few repeated lines included after two stanzas. "Seventeen" has a varying style to background music, but the lyrics bring a similar feel compared to the other songs.
Her song "Outlaws" has an amazing grouping of jazz and pop background music. The song has a slower beat than the other songs on the EP and an older sound because of the creative use of saxophone throughout the song.
The last song on her EP is called "I'm Yours." The song is about falling in love with someone after having a heart broken. The song is the easiest to relate to because it talks about having a heart broken, but still trusting someone else to hold it. Each line juxtaposes despair and happiness, showing the ups and downs of love and heartbreak.
Cara has a creative mind that is present in the listening of her music but also makes the music relatable to teen listeners. She's a growing artist who is starting to make her way to the radio, and her style is completely different from the past generations of music.