Senior starlet's EP is "One of a Kind"
Hollyn Cole's newest release is now available for purchase
While most seniors are just receiving their first acceptances from colleges, senior Hollyn Shadinger is experiencing an added level of excitement in the form of her EP "Let Me In," released on Jan. 12.
In the past few months, Shadinger has had to prepare for the Miss Starr's Mill pageant, at which she was awarded first runner-up, and audition for "Legally Blonde," where she earned the role of Brooke Wyndham, all while finishing production of her five new songs.
How does she manage so much at once? Shadinger says her secret is staying organized.
"The stress really hasn't been too bad," Shadinger said. "I have a really organized schedule. When I get home, I devote some of my time to practicing for the pageant, some time to practicing for the musical, and then, usually after I finish my homework and right before I go to sleep, I do some finishing touches on the EP every night."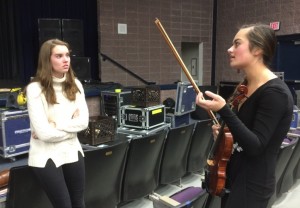 Shadinger spent this time working on her EP developing five very different songs. "Each song on my EP really does have a special place in my heart," Shadinger said of her work. "The only one that I've written that doesn't specifically relate to me is called 'Black as Night,' and it's a really dark song."
The four remaining songs, however, each have a story behind them. The EP's title song tells the story of a shy girl pining for a boy while the inspiration for "One of a Kind" came to Shadinger in the form of a dream. "I had a horrible nightmare that woke me up at 3 a.m. and then I wrote the song in five minutes," Shadinger said.
The EP's final two songs both deal with different aspects of being in a relationship. "'This is a Love Song' is written to my boyfriend, who's really my best friend," Shadinger said.
"November," on the other hand, is written to one of Shadinger's ex-boyfriends. "I broke up with this boyfriend in November and I wrote this song to him about his new girlfriend," Shadinger said. "I tell him that even when things go bad, he can't break up with her. He has to work through the hard times."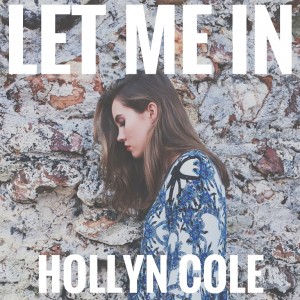 "Let Me In" is classified on iTunes as 'Indie Pop,' though Shadinger prefers not to define her sound. "I'm compared to Halsey a lot, but all my music is different and I don't fit in a specific genre," she said.
Shadinger describes her voice as "raspy" and "soulful." "My producer says that my voice is a mix between Lana Del Rey and Lorde," Shadinger said. "My voice isn't very high, it's more smooth and relaxed," she said.
Shadinger recorded her songs at Whetstone Studios in Tyrone where she was able to collaborate with music producers. "I worked with Tim Friesen," Shadinger said. "He's incredible. He produces my music for me and also plays bass in the band."
The experience of recording and sharing music isn't entirely new to Shadinger, who released a single on iTunes during her junior year. But this time, the process came with a new set of challenges.
While Shadinger originally planned to use only her first name for marketing purposes, she soon discovered that another artist was already using the name.
"She had the name trademarked and she's already has a record label," Shadinger said. "The thing that frustrates me is that her actual name is Holly Miller but she changed it to Hollyn, of all names. Now, because it's trademarked, if I were to go by Hollyn, I would get sued."
Shadinger decided her own last name would be too difficult for fans to pronounce and looked to her own family for inspiration. "I ended up using my brother's first name and chose Hollyn Cole," she said.
While her EP is available on multiple music streaming sites, including Apple Music, Soundcloud, and Spotify, Shadinger prefers for fans to purchase her music. "I hope that my fans buy my music on iTunes because that's how I'm making money," Shadinger said. "The money that I make from this is money that I'm going to use to record new music, and I just hope that people believe in my music enough to buy it on iTunes."