The great breakfast debacle
Starr's Mill students question Chick-fil-A's breakfast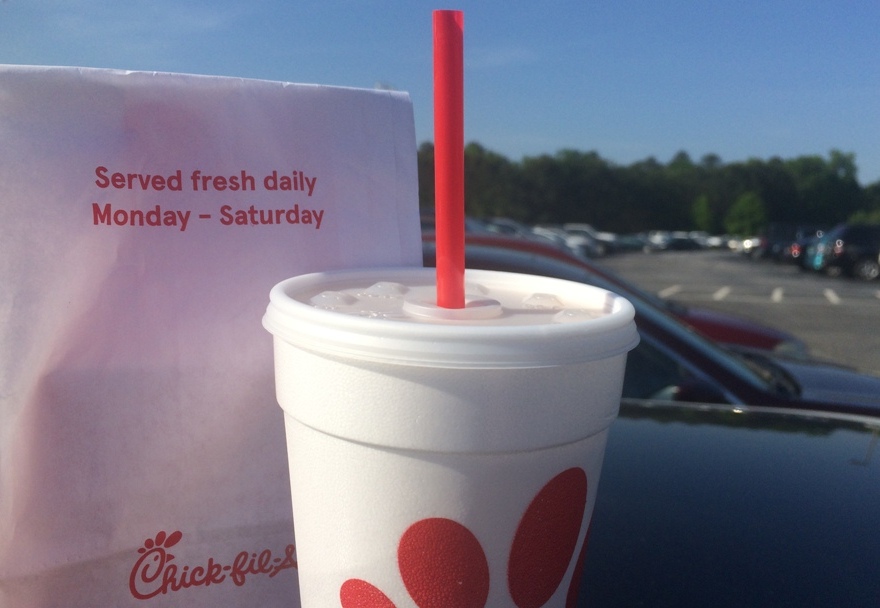 Whether students grab breakfast before school or run by for a milkshake after an event, Chick-fil-A is a popular hub.
"Chick-fil-A, I love you," junior Bailey Austin said while taking a sip of her iced coffee and staring at her take-out bag one morning before second period.
"
[B]eing able to buy their breakfast 24/7 would be amazing, but sadly, that is not the case."
— Staff Writer Emma Posey
The restaurant is a frequent topic of conversation at the Mill and one question that comes up often is that of the breakfast menu. Why is the beloved CFA breakfast not served all day long?
Students cherish chicken minis and biscuits and find themselves craving the wonderful food. "I would love to buy chicken minis after school," senior Drew Hudson said. Of course, being able to buy their breakfast 24/7 would be amazing, but sadly, that is not the case.
Chick-fil-A focuses on each customer's experience. The quality of their food is of utmost concern.  "It's really important to us that every item is made fresh for our guests and served with the highest quality," Chick-fil-A Menu Strategy Lead and Former Breakfast Lead Matt Abercrombie said. "We want you and our other guests to love every bite."
Because of all the prep that goes into making breakfast, if the menu was stretched into lunch and dinner, the quality of all Chick-fil-A meals might decline. Consequently, customers would enjoy the extended breakfast time but would soon stop frequenting the popular restaurant due to lack of food quality.
The Starr's Mill Chick-fil-A continues to prosper without extended breakfast. Bible studies and meetings are held most most mornings, friends get together to study, and the restaurant offers fun things like making a goal to see how many cars they can get through the drive-through in a certain period of time.
Sadly, breakfast at Chick-fil-A will continue to be served from 6:30 a.m. – 10:30 a.m. "At this point, I don't see all day breakfast in our future," Abercrombie said. 
No matter what Starr's Mill students do or say, they will have to settle for rushing down the road before school to grab their chicken minis and large sweet tea, skirting into the school parking lot right before the tardy bell rings.
As for Chick-fil-A, business will always be booming, whether breakfast is served all day or not.