Running and strumming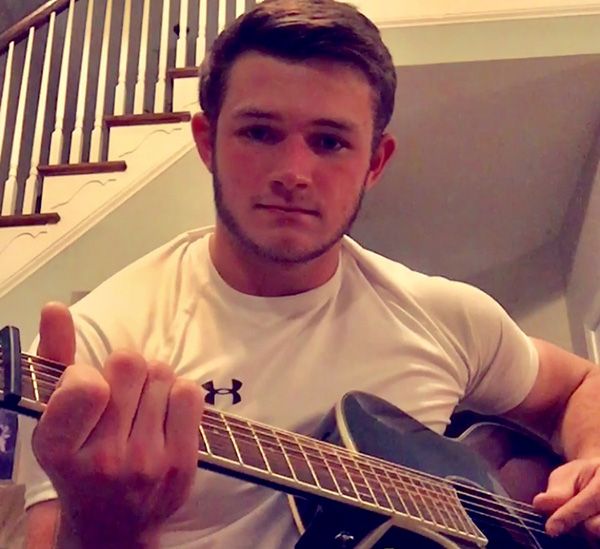 Karsen Kalen (@karsenguit)
Senior Karsen Kalen may be well known for being the Starr's Mill football running back, but he also has a passion for guitar. Having been partially inspired by his grandfather who played in a band, Kalen received his first guitar on his seventh birthday. He took lessons all the way up through sixth grade. 
"I like how guitar effects me mentally," Kalen said. "Playing guitar calms me and always puts me in a good mood. It's like therapy to me in a way." 
Kalen has four guitars — one acoustic, two electric-acoustic, and one electric. Though today's modern music is nice, Kalen personally enjoys older music with more musical, instrumental background, the elements that today's technology have sometimes taken that away.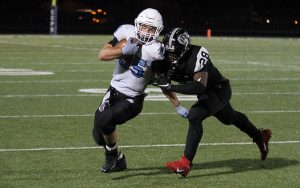 "I love to play everything really, but I like to play classic oldies mostly," Kalen said. "Johnny Cash songs are always good, and I also love to play Beatles songs. I love anything that includes finger picking guitar." 
Someone else that Kalen really likes to listen to, and also somewhat looks up to, is guitarist Tommy Emmanuel. Kalen has picked up a lot of his skills based off of some interviews and performances of Emmanuel. 
"Most people avoid [playing guitar] because it is hard at first, but like anything it takes practice," Kalen said. "Guitar is really fun once you bypass the beginner frustration." 
And though the skill of playing guitar may seem daunting to potential beginners, Kalen encourages others to learn guitar. 
Aside from guitar and football, Kalen's other hobbies consist of playing lacrosse, fishing, bike riding, playing frisbee, weight lifting, and building things in his garage. As a career, he hopes to become a mechanical engineer.
View Comments (1)