Fall fashion gets an upgrade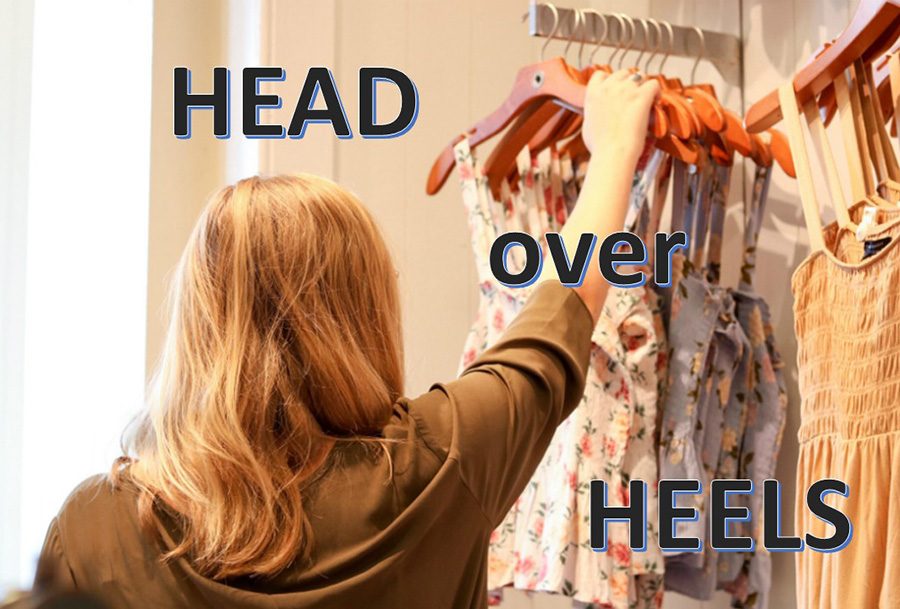 Fall is upon us and the students at Starr's Mill are embracing the new styles. Sweaters and booties are starting to frequent the hallways as the weather begins to transition. The trends for this season have been somewhat predictable, deep colors and ripped jeans, but other styles are new to the Mill and are making this autumn bold and colorful.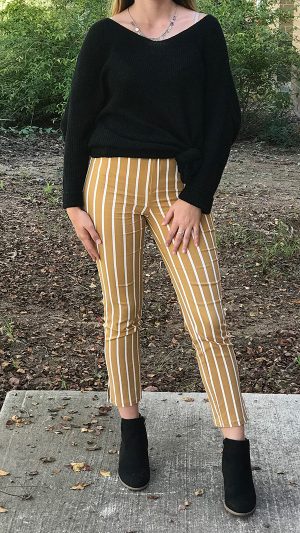 Unconventional Pants
Pants, people! Pants are the new way that students at the Mill are expressing themselves this fall. Students are stepping away from traditional jeans and giving their wardrobe an upgrade. Patterned, flared, straight, distressed, you name it and it's probably been worn around school.
Senior Shelby Foster was seen sporting straight-legged striped pants on a laid back Friday. By pairing the pants with a simple black sweater and black booties, their mustard color stands out and makes this outfit a true fashion statement. The slouchy sweater gives warm, comfortable vibes but does not take the high-end factor away from the pants.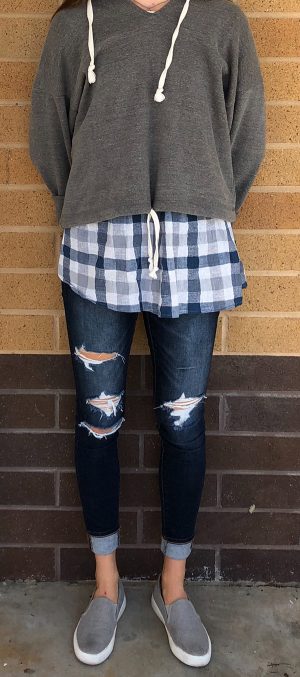 Foster purchased the pants and booties from Forever 21 and the sweater was a thrift store find. "I feel like the majority of my closet is either from Forever 21 or Target," Foster said. She provides another example of how students can buy clothes for less money and still create trendy looks.
Upgraded Sweatshirts
Comfortably fashionable is a great way to describe the trends seen around Starr's Mill this fall. With the help of stylish sweatshirt, students can achieve a laidback look without looking like they just rolled out of bed.
Senior Isabelle Bowman pairs her upgraded sweatshirt with ripped skinny jeans and slip on shoes. Her shirt is layered with a thick, sweatshirt material and a plaid, patterned fabric. Perfect for the cooler weather. The look gives off fall vibes. Rather than wearing slouchy, run down sweatshirts to school, students should look for stylish shirts that are still cozy and can be dressed up or down.
Leave your neutral clothes at home for the fall season. Unique patterns are amping up every student's wardrobe and unflattering sweatshirts are a thing of the past. The Mill has fully embraced autumn styles this year. As the weather continues to cool, sweaters will become more popular and boots will be more frequently seen.
One thing's for sure — the trends of fall are anything but boring, and the students at Starr's Mill are living for it.