Golden Apple – J.B. Campbell
This month's Golden Apple recipient is mathematics teacher J.B. Campbell.
English teacher Brandon Kendall chose Campbell for the recognition, because he teaches a difficult subject but makes it accessible for students.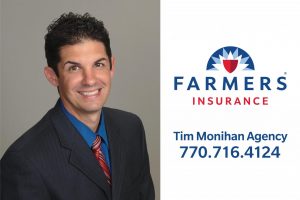 "Mr. Campbell teaches an incredibly dense subject and he makes it accessible to all of his students. I've heard kids rave about him. Everyone knows he's a great teacher," Kendall said. "I also think he's amazing because he's able to make this super difficult subject comprehensible."
Campbell has taught at Starr's Mill for 23 years. He teaches accelerated pre-calculus and AP calculus. 
"[Students] are here to learn, I'm here to learn, and I learn something new everyday, every year," Campbell said. "I want my students to feel like they haven't wasted their time being at school. Even when I'm out, I want them to learn, so I try very hard so that what I leave is informative to my students."
In addition to teaching, Campbell sponsors the class of 2023 and helps coach the school's math team.
Campbell believes that what sets him apart from other teachers is that he works hard and that he loves his job.
"I am very thankful that I work in a place like Starr's Mill, and I do love my job and the kids that I teach," Campbell said. "I don't think you can teach and not enjoy what you're doing at the same time."
Farmers Insurance gives each Golden Apple recipient $100 to spend in the classroom or for teaching necessities. Campbell plans to spend the money on classroom supplies, math utensils, and printer ink.
Campbell will also receive one large pizza from Bucks and a gift certificate for Lisa's Crêperie in Senoia
Leave a Comment