Golden Apple – Diane Kurbes
This month's Golden Apple recipient is LEA and special education department chair Diane Kurbes.
Math teacher and JV boys soccer coach Dr. Nick Castagna chose Kurbes for the award after seeing how hard she works.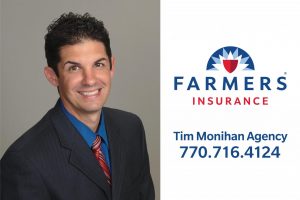 "She has to wear so many hats and deal with so many [challenging situations] that I really felt she deserved the honor," Castagna said. "She does so much behind the scenes." 
Kurbes has a Master's degree in education and has been in education for 22 years. Twenty of those years were spent at Starr's Mill and the other two were spent at elementary schools in Fayette County. 
"I'm the department chair here, so it's my job to help teachers and students," Kurbes said "So really to just be supportive to everybody." 
When Kurbes was choosing her major she originally wanted to be a teacher, but was talked out of it. She then chose a degree in fashion merchandising and got a job as a sales manager for a department store. She realized that what made her good at that job was exactly what a teacher does. 
"What made me successful in that job was setting goals for my employees and motivating them to reach their goals," Kurbes said. "That made me realize that's exactly what a teacher does, and that's what I wanted to do all along."
Kurbes receives $100 from Farmers Insurance to spend on classroom and teaching supplies for people in her department.
Kurbes also receives a free large pizza from Buck's pizza in Peachtree gift card to Lisa's Creperie in Senoia, and a free haircut from Mane Hair.
Leave a Comment