Golden Apple – Walt Ellison
Economics teacher Walt Ellison is September's Golden Apple recipient. He was selected by last month's winner Diane Kurbes.
"He has so much experience and years that he's been teaching this class, but he still seeks out professional learning to try new and creative ways to reach students, " Kurbes said.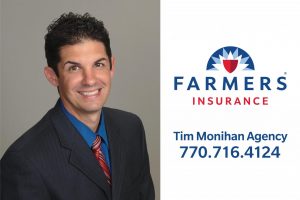 Kurbes believes that economics can be a really challenging class, but Ellison always creates fun activities to help bring the subject to real life. She also noted that Ellison tries to make a connection to every student and creates a space where students can have fun while learning.
"I teach with a lot of great people, and just to be picked is such a great honor," Ellison said.
Ellison says that his philosophy is that teachers have to teach the student and not necessarily the subject. By reaching the student through the subject, regardless of the curriculum, teachers really impact their students. 
Ellison believes that a Golden Apple teacher is someone at Starr's Mill who gets recognized for just doing what they do, and that he's one of many phenomenal teachers at this school.
This is Ellison's ninth year teaching economics. He previously taught math for nine years and worked in the special education department another 12 years. He has been teaching for 30 years. 
Ellison graduated from Young Harris with a degree in education. He continued to get two more degrees in special education and administration from West Georgia and Lincoln Memorial, respectively. 
Ellison will receive $100 from Farmers Insurance to spend on curriculum or instruction. He has not yet decided how the funds will be spent. He also receives a free large pizza from Buck's Pizza, a gift certificate to Lisa's Creperie in Senoia, and a free haircut from Mane Hair in Peachtree City.
Leave a Comment