Camacho family's softball tournament hits a homerun
For the past three years, the Camacho family has held a commemorative softball tournament to honor their late son, Brandon Camacho, who took his own life on Feb. 9, 2012.
"The number one thing for us is to keep his memory alive and to bring awareness and prevention [to suicide]," his mother, Iraida Camacho said.  
The Camachos use the annual tournament to promote their charity, Brandon's Key 4 Life, and raise awareness about suicide and how to prevent it. This year, the family raised $3,200, which is less than previous years because of the location change.
"
That word is getting out, slowly as it may be, but little by little. If we could reach out one person at a time, that makes it all worth it."
— Alex Camacho
In the past, the tournament was held at the Jim Meade Memorial Athletic Fields in Peachtree City, but because of current construction, the event took place at McCurry Park in Fayetteville on Sept. 19.
Many of Brandon's family members showed their support by coming to the tournament. Derek, Brandon's younger brother and a junior at Starr's Mill, played a major role in organizing the tournament.  
"I coordinate the whole thing. I am kind of like the control center, so whenever they need somebody, I just run out there and do everything," Derek said.  Even though Derek is constantly busy during the event, he still has time to enjoy himself.  "I do look forward to it because it turns out great all of the time."
Brandon's father, Alex Camacho, chose to host a softball tournament because he has had other experience with charities involving softball. "I'm a baseball fan. I've participated in many tournaments for other charity events, so the idea came natural,"  he said.
The Camachos have mixed feelings about the tournament. "It's bittersweet," Iraida said. "We do want to help other people. We want to bring awareness. We want to let people know that depression is like any other illness, and it can be treatable, but it's a stigma. People hear suicide and they don't want to hear it, they don't want to talk about it, but we just have to stay strong and keep doing it because we want to help others."   
Alex agrees the tournament is "bittersweet" but looks at the tournament as a success. "It makes you humble. It helps me to understand that we are not alone, that we have the support of a great community and that whatever work we do here is not in vain," Alex said. "That word is getting out, slowly as it may be, but little by little. If we could reach out one person at a time, that makes it all worth it."
The Camacho family is very adamant on giving to the community. The money collected from each team that signs up to play gets donated to several different causes.
Proceeds support classes and training for emergency response personnel as well as suicide prevention walks. A portion of the proceeds benefit the Suicide Prevention and Awareness Network of Georgia.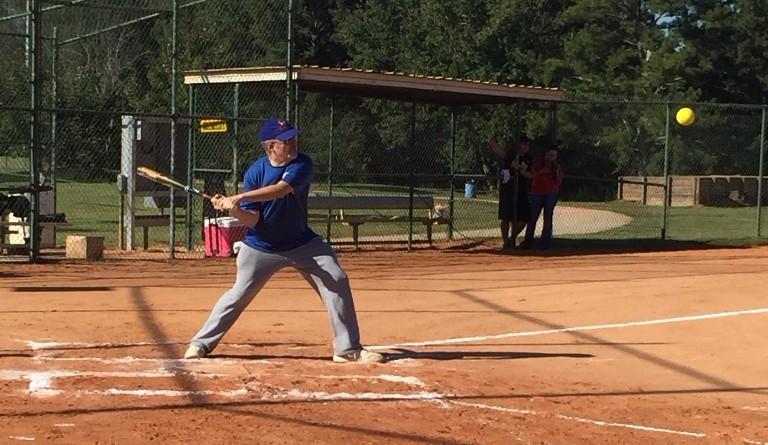 Figurehead of SPAN Georgia Sheri McGuinness said the organization is a place to go to "develop survivor services for families that have lost someone to suicide all over the state."
SPAN Georgia works alongside Camp SOS, which is "a camp for families that have lost someone to suicide," McGuinness said. "Families, after they lose someone to suicide, are five times more likely to take their own life. They are a really high risk population."
As well as teaching families "how to navigate the journey which they are on forever from that point on," Camp SOS raises awareness about suicide to help the high-risk population.
Reaching out to families who have recently lost a loved one due to suicide is something the Camacho family makes a priority as part of their "postvention" measures to dealing with this tragedy.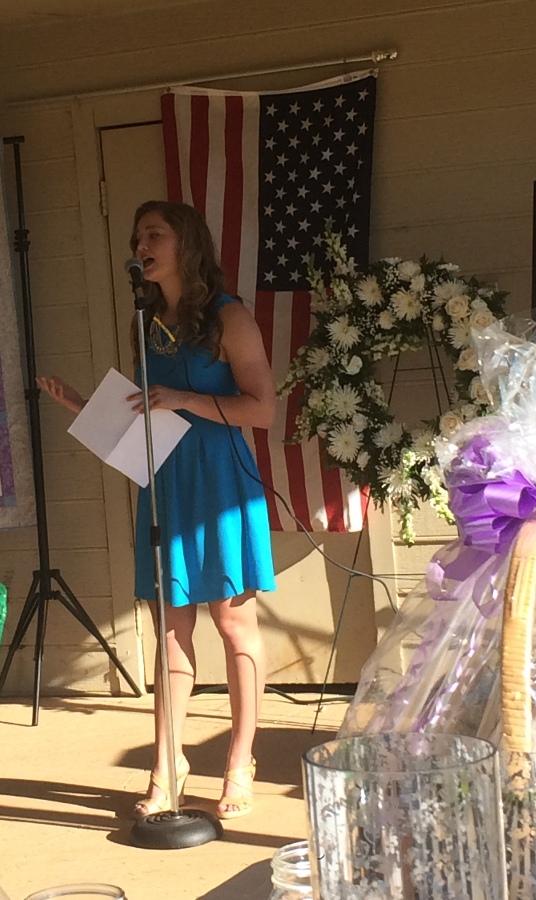 Families faced with a suicide may need "money for funeral costs" or other day-to-day necessities, and according to Alex, the foundation wants to decrease what they "have to deal with during such a terrible time."
To help prevent suicide, the Camachos send out flyers and emails and update their foundation's website to decrease the taboo of talking about suicide. They are also working with legislation on passing certain bills in the state capitol.
On a more local level, the family gives out a Fayette County scholarship each year to raise awareness, which is awarded to the individual that writes the most effective and inspiring suicide prevention and awareness essay. According to the Brandon's Key 4 Life website, "The mission of the scholarship is to provide financial assistance to Fayette County students enrolled for undergraduate study in community colleges, colleges, trade schools and universities."
The scholarship is usually awarded to one person, but in 2014, two of Starr's Mill's former seniors, sisters, Courtney and Candis Clark, received the scholarship. The amount of money given to the winning students depends on the amount raised at the tournament, and this year the scholarship was worth $1,200. Sandy Creek graduate Ellie Klarl won the scholarship.  
"It was such a surprise," Ellie Klarl said. "It was such an honor, but it was more of an honor to actually get to meet them. They are such a great family."