Stream City brings Panther sports home
Broadcasters from Stream City change the way we listen to high school sports by making it as easy as ever to listen wherever and whenever we want. Even if you can't make it to the big game, Stream City will bring the game to you.
"We're looking to bring you something that you simply won't find anywhere else," said broadcaster James O'Brien said.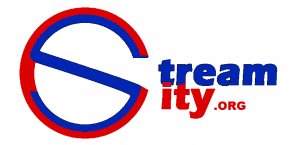 Over the past few months, Starr's Mill has had the pleasure to host a team of broadcasters coming to simulcast the sports here at the Mill. Since launching in June, Stream City has started broadcasting sports from high schools in Fayette, Coweta, and Henry counties. With the basketball region tournament here next week, Stream City is going to offer extensive coverage of play-by-play action.
"We really want to be a partner with the schools," said O'Brien.
With many of it's workers coming from the radio station 92.5 the Bear, Stream City is based in Peachtree City, but reports on around 20 schools in surrounding areas. The team of ten broadcasters in charge of Stream City has a goal of "Bringing Hometown Radio Home Again." So far, the group has reported on several sports at Starr's Mill including basketball and football, and they plan to report on baseball and softball. After the games are recorded, the recordings are uploaded to Stream City's website so that people around the world may listen to them on demand.
"We are at the front end of a big change in radio," O'Brien said.
Stream City posts and replays all of their games on their website. Panther fans can find them here.