Scholar among the Starrs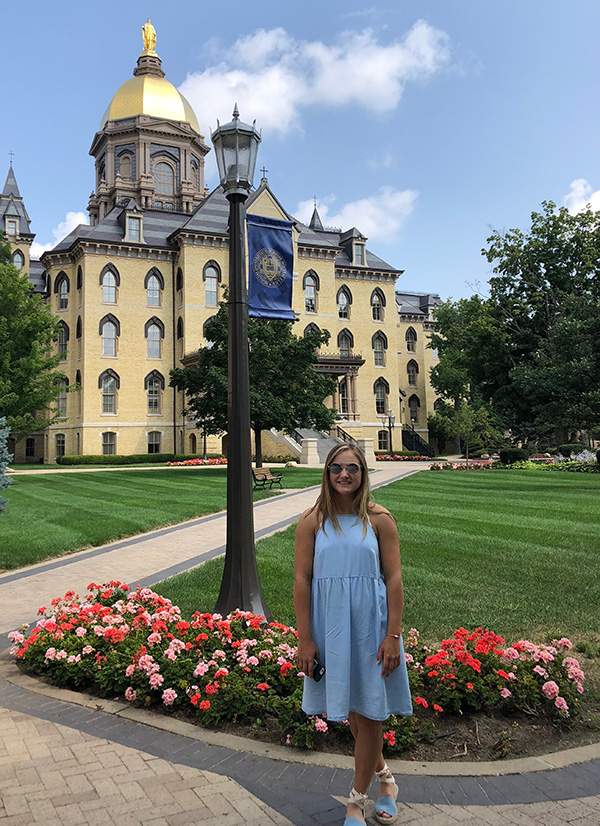 Elena Wernecke, one of Starrs Mill's former students from the class of 2018, recently received a new scholarship in Spanish. She is receiving $2,000 worth of scholarship money from the University of Notre Dame for her Spanish accolades.
"I was so excited to hear about the Spanish scholarship since it has been such a big part of my life for the past several years. That one gave me $2,000," Wernecke said.
Wernecke's achievement was no simple task. "To be eligible one must be a graduating senior and must have scored above the 75th percentile on the [National Spanish Exam] of that year or that of the year before," Wernecke said.
Elena Wernecke went through a rigorous process of being tested over and over to prove her fluency in the language, making her the appropriate recipient of the award. One teacher who knows this process all too well is Madeline Rodriguez.
Rodriguez, Elena's fromer Advanced Placement Spanish teacher, stated just how impressive Wernecke truly was last year.  According to the Spanish teacher, she was required to write an essay entirely in Spanish and make a video of her talking in Spanish about topics in her life for five minutes. This is just part of Elena's impressive Spanish résumé.
"She won the National Spanish Exam and got a gold. She got one hundred dollars from Georgia and the National Spanish Exam. She was the president of the Spanish Honor Society when I was the sponsor," Rodriguez said. "She studied five years of Spanish and she also got the highest honor of getting the Georgia Biliteracy Seal."
Now leaving the Mill to find her place in the real world as a pediatric oncologist majoring in biology and Spanish, Wernecke moved to South Bend, Ind., this week with a total of $107,750 in scholarship money.