Panther Reads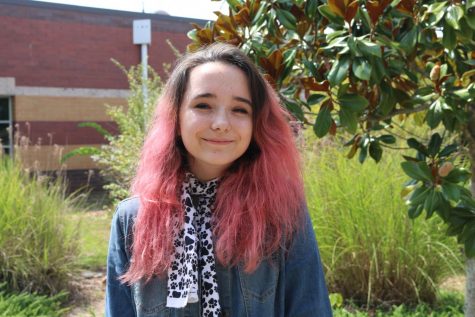 More stories from Rachel Laposka
In this segment of "Panther Reads," we feature math teacher Heather McNally, who shares her experience with her favorite book, "The Last Lecture," by Randy Pausch. 
"The Last Lecture" is an autobiography of Randy Pausch, a professor at Carnegie Mellon University in Pittsburgh, Pennsylvania. In the fall of 2006, Pausch learned that he had pancreatic cancer. A year later the doctors diagnosed him with a terminal disease, leaving him with three to six months left to live. 
"It's a story about living life to its fullest and how he chooses to live each day rather than focus on the fact that he's going to die," McNally said. "He focuses on living each day."
Randy Pausch did not have the intention of writing "The Last Lecture." He initially planned to give the lecture to a group of students. The lecture was recorded and uploaded to YouTube, where it became popular, leading Pausch to the idea of turning his famed lecture into an autobiography. 
McNally would recommend this book to older audiences, seeing that the contents in the book tend to take a depressing route. Despite the heavy topics, McNally refers to "The Last Lecture" as inspirational.
"It's probably not good for teenagers, because it's a little depressing, but it's a great story," McNally said.
"The Last Lecture" by Randy Pausch is intended to inspire people and push themselves to make the most out of their lives while they still can. Life tends to creep up on you when you least expect it, and by using Pausch's ideologies of living in the moment, others can live their best life.