Panther Reads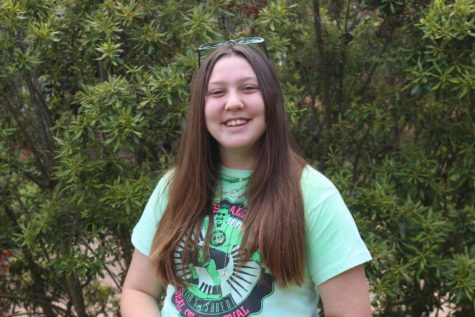 More stories from Joslyn Weber
While in college, administrative intern Christina Rufenacht read "The Alchemist" by Paulo Coelho.
"I do love quick fiction reads that have a really good theme or lesson to them," Rufenacht said. "It was a relaxing read, it wasn't stressful, and the lessons were encouraging instead of draining."
"The Alchemist" features a young boy in the deserts of Egypt on a journey to figure out and pursue his dreams. He visits a gypsy who tells him that his recurring dream is a prophecy that he will soon find great treasure. 
While it's a fun fiction book, it still has real-life themes of pursuing your dreams and the benefits of sticking with them.
"One of my good friends in college recommended it to me," Rufenacht said. "It was actually written by a Brazilian author, and I remember I thought that was pretty cool because I was studying Spanish."
Paulo Coelho, Brazillian author and lyricist, released his best-selling novel, "The Alchemist," in 1988. Other works by Coelho include "The Pilgrimage" and "Eleven Minutes."
"I remember the book and I recall it as one of my favorites because of the time that I read it and the theme matching a theme that was important in my life at the time — pursuing my own dreams and working hard to set goals and get to where I wanted to be," Rufenacht said.
"The Alchemist" emphasizes the importance of change and its process. It describes how beautiful things can come out of difficult situations, and how challenges can affect your pursuit of dreams.
Leave a Comment