The sounds of life
Five indie bands that are too good to ignore
If you're sick of the songs on the radio that are continuously overplayed a decade after being released, if you've never been a big fan of music in general, or if you just want some good music to add to your collection, this is the place to look.
We're here to share five fantastic indie bands, with "indie" meaning that each one of them produces their music independently from large commercial record labels. The music they make is meaningful, beautiful, and often downright weird in the best way. Everything good music should be. It should inspire you, entertain you, and remind you what it means to be human and alive.
Indie music can be a lot of things. Some songs you want to blast at full volume from your car while driving to the coast with the top down, the sun on your skin and the wind in your hair, preferably accompanied by your best friends in the world, screaming the lyrics up into the blue sky, feeling more alive than you've ever felt. Other songs you'll feel deep in your soul as they pull on your heartstrings and make you want to curl up and cry in the fetal position. There is also everything in between.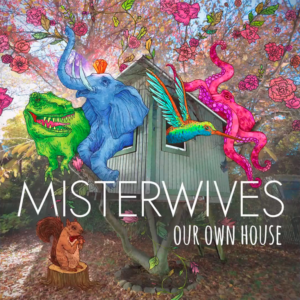 MisterWives
Up first is MisterWives, an indie pop band that formed in 2012 when Mandy Lee, Etienne Bowler, and William Hehir wanted to play some 80s music together for Mandy's birthday party. They would eventually be joined by Marc Campbell, Jesse Blum, and Mike Murphy, choosing the name "MisterWives" as a gender-swapped version of "sister wives."
MisterWives released their first EP, "Reflections," in 2014. Since then, they have steadily risen in the world of indie music, going on tour with popular bands like Panic! At the Disco and Twenty One Pilots, ultimately touring for themselves last summer and fall. They have released two full albums, "Our Own House" and "Connect the Dots" (If you buy a "Connect the Dots" CD, it comes with an actual connect the dots made by the band).
MisterWives' music features powerful lyrics, an upbeat tone (the majority of the time). Occasionally, they make slower songs that pull on those aforementioned heartstrings, especially given the gorgeous vocals of Mandy Lee. The six members bring together a symphony of guitar, drums, piano, trumpet, bass guitar, and vocals, always making each song the perfect combination of each.
Speaking beyond the music, MisterWives is a fun band to love. Each member of the band has a chosen animal that represents them on their album covers (an elephant, a squirrel, a stag, a T-rex, and an octopus). They're passionate about the music they create, and they understand the beauty in it. Check out all their music here.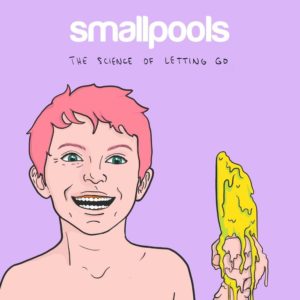 Smallpools
Smallpools is another indie pop band, close enough in style and sound to MisterWives to tour with them last fall. Smallpools specializes in energetic, exciting music — the kind that gets you on your feet and dancing. In some ways, their lyrics are not as emotional as MisterWives, but it's far too fun to be a problem.
Smallpools formed in 2013 with four members: Sean Scanlon for vocals, Mike Kamerman on guitar, Joe Intile as bass, and Beau Kuther on drums. Today, the band just consists of Sean, Mike, and Beau. Their very first single, "Dreaming," charted number one on The Hype Machine. Since then, they've released two EPs, "Smallpools" and "The Science of Letting Go." Their first and only full length album, "Lovetap!", was released in 2015.
Smallpools is vibrant, infectious, and packed with spirit and style. Don't hesitate to sing along to their songs about killer whales, street fights, living life, and staying in an unhealthy relationship because you really, really like their mom's cooking.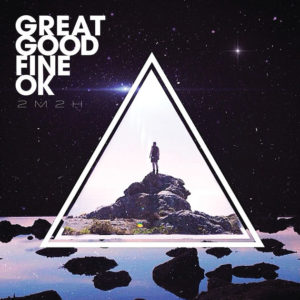 Great Good Fine Ok
Great Good Fine Ok is a fantastic synthpop duo and by far the most futuristic band on the list. Their style is quite unique, with songs that fuse falsetto vocals and synthetic sound effects with a kinetic beat. This is another band to add to your life's soundtrack, because it embodies the energy and excitement which life should be lived with.
Jon Sandler and Luke Moellman met one evening in 2013 and had written a song together by the next morning. This song became "You're the One for Me," a wonderful symphony of vocalization and synth that would go on to become number one on The Hype Machine and would define GGFO's style of music.
Since then, GGFO has created hit EPs "Too Much to Handle" and "You're the one for me," as well as an album that assembles their greatest singles with some new music called "III." Check them out here. If you're on the fence about this unique style, give it a shot anyway. Music is just happiness in the form of sound.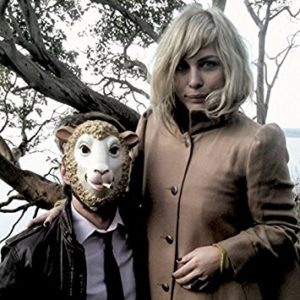 The Head and the Heart
On the opposite side of the indie music spectrum from Great Good Fine Ok is The Head and the Heart, an indie folk band formed in 2009. The Head in the Heart is fantastic in a different way from GGFO: it's slower, softer, and far more romantic. You won't necessarily scream the lyrics and dance along to these songs, but you will get lost in a wonderland of meaningful, powerful music.
Josiah Johnson, Jonathan Russell, Charity Rose Thielen, Chris Zasche, Kenny Hensley, and Tyler Williams make up this fantastic band. Like MisterWives, The Head and the Heart uses a variety of instruments and gorgeous vocals to create their music. They have released several major albums during their career, each one full to the brim with music that captures the profound beauty of life, loss, and love. Great Good Fine Ok embodies the wonderful, youthful energy of life, but The Head and the Heart captures its soul, its heart, and its meaning and puts these things into music, each song like little snapshots of the human spirit. Do not pass up the opportunity to explore this band and all that it has to offer.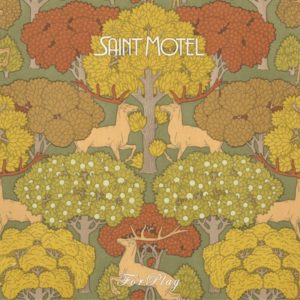 Saint Motel
Our final entry on the list is Saint Motel, a stylish indie pop band composed of former film students. Their music is fun, upbeat, and lively, and the band's love of film and cinematography makes them another great band to obsess over. After crying your eyes out to some powerful music from The Head and the Heart, tune in to Saint Motel to find that joy you need every day in your life.
AJ Jackson, Aaron Sharp, Dak Lerdamornpong, and Greg Erwin formed their band in 2009 after AJ and Aaron met Dak at a sushi restaurant and Greg at a nearby film school. They released their debut EP "ForPlay" in 2009. Since then, they released the album "Voyeur," another EP called "My Type," and the album "saintmotelevision." Their songs "Move," "Cold Cold Man," and "My Type" gained them fame in recent years for being near-perfect dance-along style songs that put a smile on your face and a spring in your step.
Once you've fallen in love with Saint Motel's style and swagger, keep loving them for all of the things they do outside of their music. Almost every song they make gets a spectacular, cinematic music video. They even dabble in VR music videos, the best of which is for "Sweet Talk," a song on their latest album. But perhaps Saint Motel's finest hour was when they took two songs from "saintmotelevision" and the entirety of their "My Type" EP and created mariachi remixes of them. All in all, this is a band to celebrate.
On the next beautiful, sunny day, take the people you love for a drive. Roll the windows down, turn the volume up, and play some Smallpools, Saint Motel, Misterwives, Great Good Fine Ok, and The Head and the Heart for them. Remind them (and yourself) that music is a beautiful thing and that this life is a good one, so it should sound that way.
Leave a Comment