New Eilish single buries the competition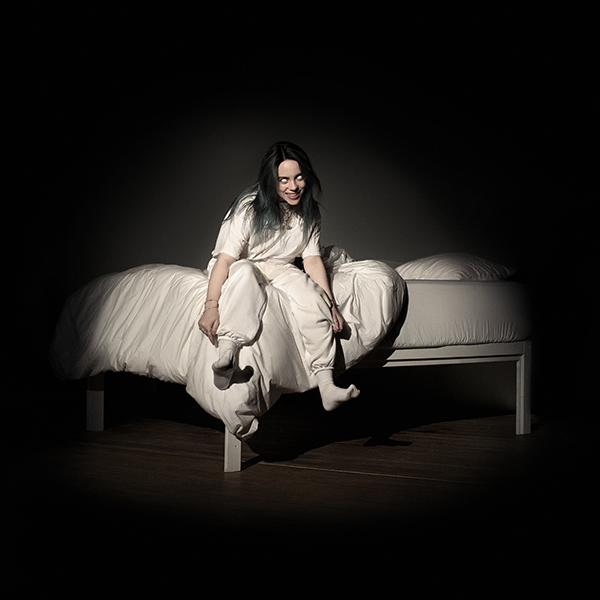 Billie Eilish has taken the world by storm with her creepy and melodic new song, "bury a friend." This track comes from her upcoming album, "when we all fall asleep, where do we go?," set to release on March 29.
Eilish has been displaying how soft and angelic her voice is since she made her first release in 2016, even if her recent style suggests she's more of the "angel of death" type.
Her debut single "ocean eyes" quickly gained fame. For the past 18 months, Eilish has had songs on the Billboard Top 200. Despite having only released an EP, her name is known worldwide.
"bury a friend" was written about the monster under Eilish's bed and how it's always following her. Within the lyrics, Eilish says that she is her own monster and that she is against herself. "I also confess that I'm this monster, because I'm my own worst enemy. I might be the monster under your bed, too," Eilish said.
This was the creepiest and most hair-raising song to ever be released by Eilish and her associate/brother, Finneas O'Connell.
The song is shocking, with a catchy beat and lots of additional layers that contribute to the work of art she produced. There is some techno-pop added in to completely alter the beautiful voice she does have, which makes her sound even scarier than she did before.
The song is somewhat like a horror movie. It has its weird lyrics and frightening moments, but you can't stop listening because overall it is an entertaining song.
Eilish has released many chilling songs over the past few years, and although she has her sad love songs, creepy is her market. Since the release of "bellyache" in 2017, Eilish has said that the song is about when you kill someone and feel bad afterward. There is even a lyric saying she just killed her friends and they are in the trunk of her car.
These songs are where Eilish started to set herself apart from the rest of the pop world, as if to boldly claim that she can't be overlooked.
Between "bury a friend" and "wish you were gay," another new single off her upcoming album, Eilish is making it clear that her career won't be buried.