'Hamilton' soundtrack leaves students 'satisfied'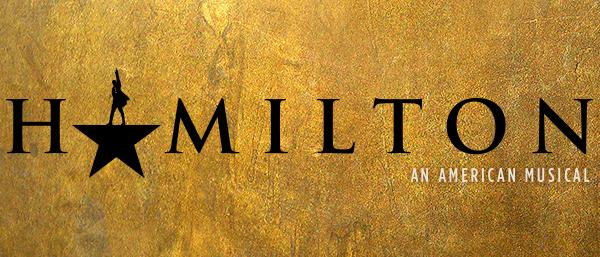 Anyone who walks the halls of Starr's Mill is bound to have noticed an increase in talk about a particular founding father. So what's all the buzz about Alexander Hamilton?
In late September, major music outlets released the soundtrack for Broadway's newest musical hit, "Hamilton." The play's author and leading man Lin-Manuel Miranda originally made a name for himself with his 2008 musical "In the Heights." He wrote the script after reading Ron Chernow's comprehensive biography "Alexander Hamilton" on vacation. Miranda felt the struggles of the Revolutionary War and Hamilton's life were best expressed through the medium of hip-hop, breaking from the traditional mold of most musicals.
To the surprise of almost everyone, the musical became an enormous success. The soundtrack debuted No. 12 on Billboard 200, only the sixth cast album to make a spot for itself in the top 20. It's also managed to reach No. 1 in cast albums and No. 3 in rap albums. The Broadway shows have been wildly popular, attracting celebrities ranging from President Barack Obama to Madonna, and the tickets remain sold out until late July.
"
It's just so original. A hip-hop musical of a founding father? I mean, that's pretty darn awesome."
— AP U.S. History teacher Susan King
Sold-out tickets haven't stopped students and teachers from listening to the musical. AP U.S. History teacher Susan King recently based one of her lessons on "Cabinet Battle #1" from the soundtrack. "They do an amazing job of explaining the differences between the Democratic-Republicans and the Federalists," King said. "There are so many little historical details in there, and they really capture the personalities and the political issues. There is a little bit of Hamilton 'glorification,' but that's to be expected."
The song is one of two "cabinet battles" on the soundtrack. These rap battles highlight the political issues of America as a newly formed nation, including the financial plan and American neutrality. "I used 'Cabinet Battle #1,' edited of course," King said. "Sadly, 'Cabinet Battle #2' had too much language to edit out."
Though the soundtrack has huge educational potential, it's clearly not aimed for children. Hamilton's life was rife with hardships, from his illegitimate birth to his participation in one of the nation's first political sex scandals, and Miranda's language matches the time. "My only complaint is the language," King said. "It's probably more accurate, but I wish I could use more of it. If they could release an edited version of it, that would be great."
Despite the fact the rap genre is distinctly modern, the events of the musical are mainly true to life. Chernow even said during a 60-minute interview with Charlie Rose, "Lin-Manuel Miranda, I think, was smart enough to know that the best way to dramatize a story was to stick as close to the facts as possible."
And there's no shortage of drama.
Listeners are introduced to Hamilton during "Alexander Hamilton," a rap about his tragic childhood and his hopeful journey to America that begins with Aaron Burr's (Leslie Odom Jr.) narration. The first song is a run-on sentence, because, according to Miranda, "Hamilton spoke in paragraphs."
Miranda continues the soundtrack with a variety of different genres, both traditional and modern, to tell the story. He chose mostly rap "because it has more words per measure than any other musical genre. It has rhythm and it has density. And if Hamilton had anything in his writings, it was this density."
In addition to these songs, King George III (Jonathan Groff) performs comedic messages to the colonies in a typical theatrical style. The different Schuyler sisters even perform in different styles to reflect their unique personalities. Whereas Eliza's (Phillipa Soo) performances are mostly ballads or love songs, Angelica's (Renée Elise Goldsberry) solo, "Satisfied," is performed in a hip-hop style.
Whether the songs are rapped or sung, each holds immense historical value, from songs like "Yorktown," which explains the final Revolutionary War battle to "The Election of 1800," which depicts the nation's political competition after the war. King said she would use these songs as well as "Right Hand Man," "Guns and Ships" and both cabinet battles for her classes.
To capture the drama of an old story, Miranda uses modern musical styles and has a diverse cast portraying white characters. "It's just so original," King said. "A hip-hop musical of a founding father? I mean, that's pretty darn awesome."
She first heard the original rap that Miranda performed at the White House while teaching at Union Grove in the 2013-14 school year.
"I thought the video would be a fun thing to end class with," King said, "even though Aaron Burr isn't exactly emphasized in the AP standards." She said her students "were really into" the songs when she showed them in class.
King said she "would probably leave out the love story" when using the materials to teach, but outside the classroom, the love story is part of what makes the musical so interesting and relatable.
The story traces Hamilton's love life with his marriage to Eliza Schuyler in "Helpless," his rumored relations with her sister Angelica in "Satisfied" and his affair with Maria Reynolds in "The Reynolds Pamphlet." These songs break up the military and political history, adding personal drama into the mix for a variety of listeners.
"I can tell the drama crew really loves it," King said. During the spring musical dance workshop earlier in December, students warmed up to the "Hamilton" soundtrack, and most participants sang along in the process.
"It's just so different and such a crazy concept, but it's so good," senior and drama student Alexa Echevarria said.
Whether listening for education or pleasure, 'Hamilton' is sure to satisfy. Do not throw away your shot, and listen to the soundtrack now on Amazon Prime or Spotify.