The Lady Panthers fight their way through the season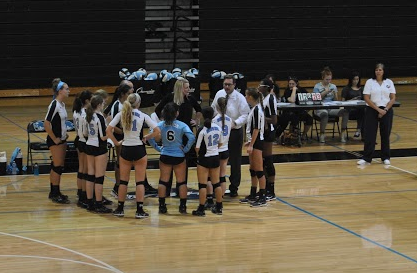 The Lady Panthers faced difficult teams at the beginning of their season, including Northgate, Whitewater and Woodstock, which prepared them for the rest of their season. "The plan is to play really good competition so you get better and that sets you up for playing in the area," volleyball coach Walt Ellison said.
The team's overall record is 15-16, and in the region, they're 5-1. They began their season in August flipping between wins and losses. By the end of August, they lost five games in a row but broke the streak with their win against Drew on Sept. 1.
They won three consecutive games in mid-September,  including a win against McIntosh Sept. 22 with a score of 2-1 and 25-20 in the third.  "We didn't know what to expect," Jones said.
The Lady Panthers have been unsuccessful when playing McIntosh in the last four years. "Beating McIntosh has definitely given us confidence and a positive perspective to fight for the win," Jones said.
Starr's Mill started out strong and took the first game, then losing the second game leaving the players with the pressure of winning third game. "Most of the third game was point to point, up until point thirteen which was the pivotal moment," Jones said. The match was played at a neutral location, Northgate, which did not allow either team to have a home court advantage.
When the Lady Panther did play Northgate on Sept. 1 in their first area match, they were not victorious. The team lost 2-1 on sets, including a close 30-28 loss in the third set. Ellison said that the team needs to work on minimizing errors, like hitting it in the net or out, also improve the passing throughout the game. "Northgate didn't really beat us, we beat ourselves," Ellison said.
The team recently saw footage of their Northgate game and that gave them information on how the team should improve. "We definitely need to communicate a lot more," junior Danielle Simonson said.
The Panthers graduated 75 percent of their offensive line up last year, losing six starting offensive players. Seniors Ali Jones, Alyssa Sack, Grace Mrosek and Dana Whitis stepped up to the plate when their teammates graduated. "The biggest challenges have been finding the replacements and setting up a consistent lineup, but we are getting better," Ellison said.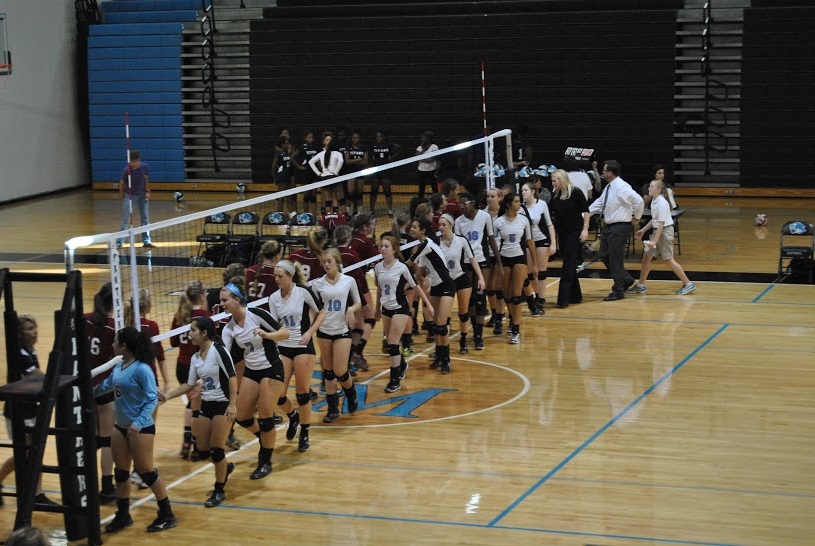 Mrosek is a second-year varsity athlete who starts as rightside offense along with Sack, a four-year starter. The team added one senior, Victoria Alvarez, who has helped the team greatly. Alvarez, playing her first year as a varsity athlete, already had experience with club volleyball and claimed her spot as a defender.
The Panthers play Ola on Sept. 28 in region championships to determine who will be the No. 1 seed in the upcoming playoff games. Tonight will be Senior Night and their last home game.