Late game surge not enough, Lady Panthers lose to Harrison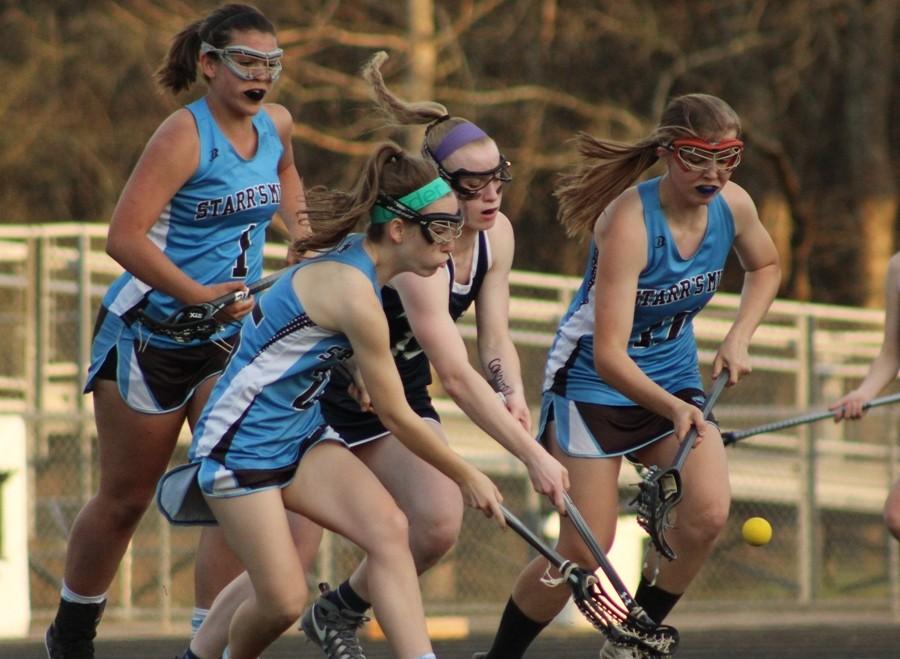 "It all starts in the beginning,"  senior Rachel Pilato said. "If you can't win the draw it's harder to get the ball toward the goal. We also need out of the defense faster. It's adding up faster, and we're crashing harder."
Despite a hard charge in the second half, the Lady Panthers could not overcome the physical play of the Harrison Hoyas, suffering a 20-14 loss at home on March 16 and moving the team's record to 4-4.
The scoring started early in the game, with senior Lizzy Sieracki from the Hoyas scoring the first goal after getting the first possession of the ball. Senior Alyssa Sack scored the first goal for the Panthers with 9:09 left in the first quarter, and within ten seconds of the last goal, sophomore Caroline Broderick scored the next goal for the Panthers, taking the lead.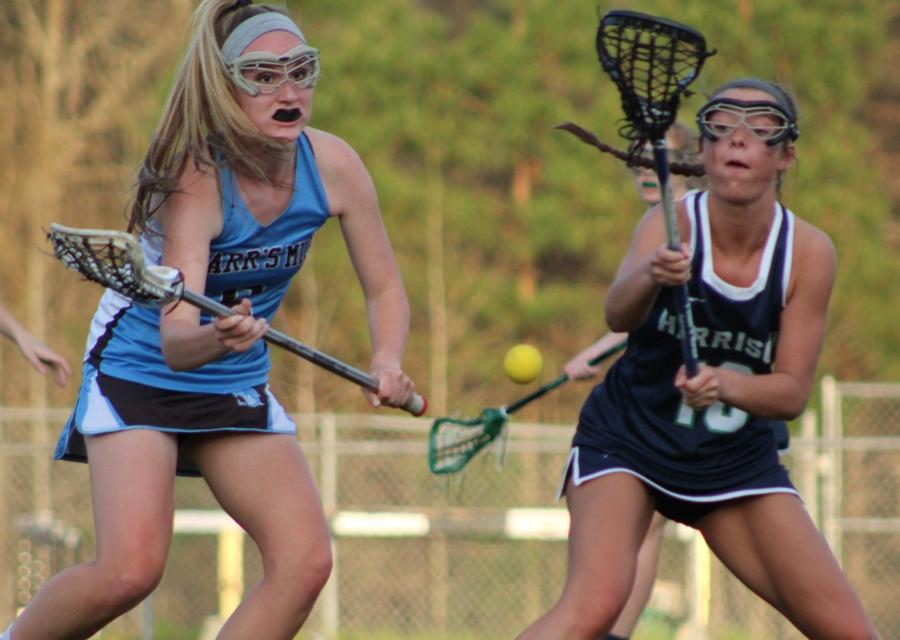 The game became physical quickly as the Hoyas searched for an early lead. In the fifth minute of the game, Hoyas' freshman Lindsay Mathis received a yellow card for pushing a Lady Panther into the goal as the players fought for possession. After Harrison's coach pulled Mathis from the game, both teams shifted their focus to scoring.
"Their aggression fueled our competitiveness so we fed off of it, and flustered them with ours," senior Emily Beardsley said.
Freshman Ansley Wallace scored the third goal for the Panthers in the sixth minute after getting an assist from Sack. However, twenty seconds later Harrison senior Haley Mitchell scored their second goal making the score 3-2 in favor of the Panthers.
The score was not favoring one team for long until Harrison sophomore Brooke Brownlee started a seven minute run that yielded six goals to end the half. The Hoyas entered halftime with a 12-6 lead.
The Panthers started the second half with Wallace scoring in the first minute. The Hoyas responded quickly, and Brownlee scored another goal two minutes later. "We are a second half team so we pushed for a win at the end of the game," Sack said. "It definitely fuels my fire when we're losing."
With the Lady Panthers down 13-7, they attempted to make a comeback, racking up six goals in seven minutes and narrowing the Hoyas' lead to only six goals. However, the Lady Panthers could not hold back the Hoyas, allowing three more goals in the same span of time. The game ended in a 20-14 loss for the Lady Panthers.
The Lady Panthers will look to improve their performance and overall season record March 23 against Woodward on the road.  The teams face off at 6 p.m.