Panthers' strong third quarter fuels 16-2 rout of Grady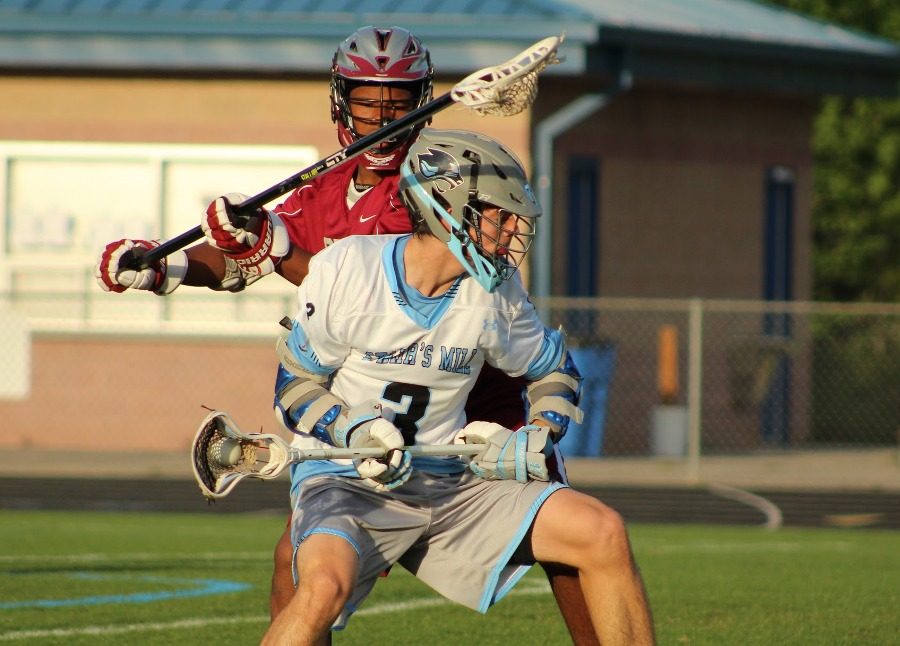 On Monday night, the Starr's Mill boys lacrosse team made school history on their way to their 15th win of the season and their 14th victory in a row. Many scoring chances and a weak defense by the visiting team were key in the Panthers' 16-2 blowout over the Grady Gray Knights.
The Panthers had a slow start, but junior Evan Torres cut through holes in the defense and ended the opening quarter with a hat trick to help Starr's Mill build a 4-1 lead.
"Their defense was quite weak at the midfield," Evan said. "Their defense was very slow to slide over and pick up the ball carrier, so it was easy to slip into that gap and take shots on their goalie."
The Panthers extended their lead early in the second, when sophomore Ethan Sacks scored a goal shortly after the start of the quarter. Grady answered back with a score of their own to cut the lead to 5-2.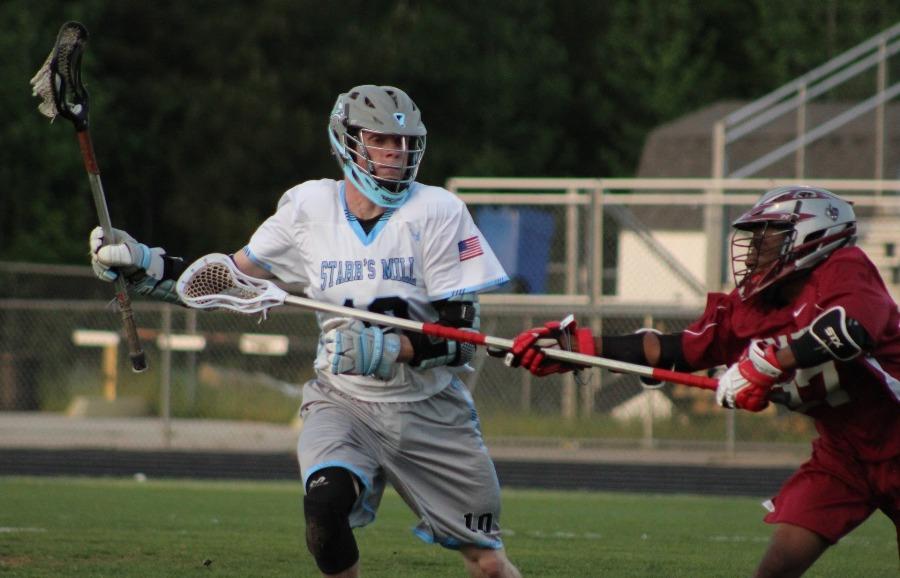 No one could convert on any opportunities until sophomore Matias Torres scored with 3:34 left in the half. One minute later, seniors Chris Falcon and Brayden Jenks each scored goals that were 20 seconds apart, giving the Panthers an 8-2 lead at halftime.
"Share the ball, share the ball," head coach Jeff Schmidlkofer said. "It's a team sport. We have six people out there and we're pretty good when we share the ball."
Sharing the ball is what the Panthers did, and that was key in a seven-goal third quarter. Evan scored within a minute of the start of the second half, extending the lead to 9-2. The Panthers scored three more goals in the next two minutes and held a 12-2 lead with 8:21 in the third quarter.
In the final seven minutes, the Panthers tacked on three more goals, taking a 15-2 lead into the final quarter. The Panthers moved the ball and ran out the clock throughout the fourth quarter, only scoring once more to put the finishing blow on the Gray Knights.
"Just play our game," Schmidlkofer said. "[When we] do the little things, we win."
The Panthers will seek another win this Friday at 7:15 p.m. when they play McIntosh at home in one of their biggest games of the year. The 11-3 Chiefs look spoil the home team's senior night celebrations and end the Panthers' 14-game win streak.  Beyond bragging rights, Starr's Mill looks to add another region win in an already historic season.
"We are going into the game looking for revenge," Evan said. "We [want to] play as hard as we can and win as a team."
After the contest against the Chiefs, the Panthers conclude their regular season schedule at Fayette County. Their final game is at 7:15 p.m. on April 26 against the Tigers.