Panthers continue dominance south of I-20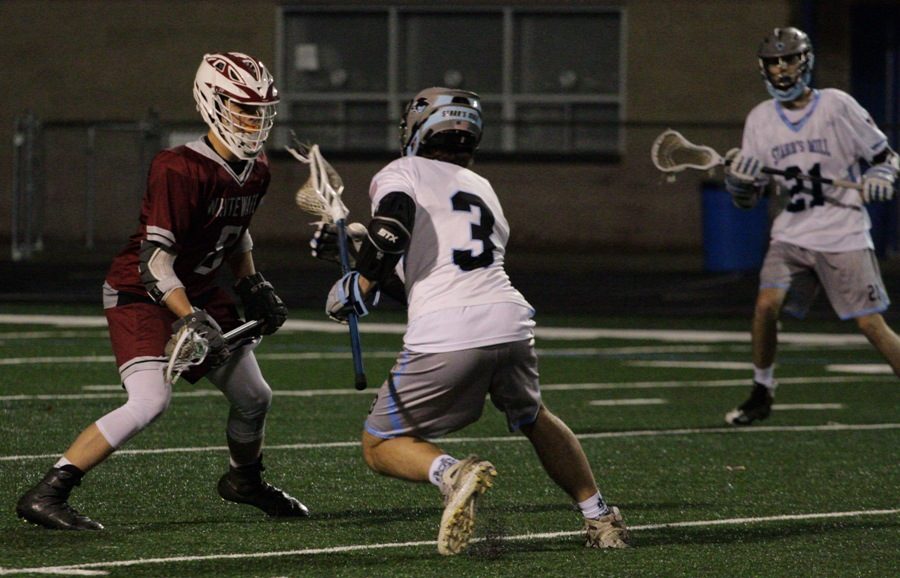 Last Friday, the Starr's Mill varsity boys' lacrosse team looked to continue their dominance this season against the 1-3 Whitewater Wildcats. The Mill controlled the game right from the beginning, and never looked back, winning 16-1, and continuing their streak of one thousand plus days of beating teams south of I-20.
"We're about where we need to be, but we still have a long way to go," head coach Jeff Schmidlkofer said.
The Panthers started their scoring run almost immediately when senior Ethan Sack scored the first goal 30 seconds into the game. They continued to control the contest when senior Ryan Cockes and juniors Luke Garuci and Sean Boehm scored to make the score 4-0 halfway through the 1st quarter. The scoring continued as Sack scored two more times, Boehm recorded another goal. Junior Jackson Bonner scored the sole goal for Whitewater to make the score 7-1 Starr's Mill at the end of the 1st quarter.
The second quarter was all Starr's Mill, with Whitewater never finding an answer for the aggressive Panther play. The scoring continued for the Panthers when Garuci scored his second goal of the game, Sack fired a shot into the net for his fourth goal of the game, and senior Avery Jenks scored two goals to make the score 11-1 Starr's Mill at the half.
"We've got great players who can score and we like to play with each other, so that helps a lot," Sack said.
As the second half got underway, defense was the main priority for both teams, as not a lot of offense was generated in the beginning of the third quarter. Cockes scored his second goal of the game in the middle of the quarter to put the score at 12-1 Starr's Mill after three quarters.
The final quarter saw more of the same — aggressive defense with little goal scoring. Sack fired one final shot into the net for his fifth and final goal of the game, and freshman Gabe Lopez scored three goals late in the fourth quarter to make the final score 16-1 Starr's Mill.
"We've gotta get more people to buy into what we do, because we're [looking] to play some really good teams," Boehm said.
The winning streak continued this week with the team defeating North Paulding 19-4, First Presbyterian Day 19-5, and Mount de Sales Academy 22-0. 
The real test comes tomorrow as the Panthers travel to Buford for a rematch of last year's first round playoff matchup.  The Wolves (4-3) will have their hands full against a potent Panther (8-1) offense currently averaging 17 goals per game.