Lady Panthers bounce back after first loss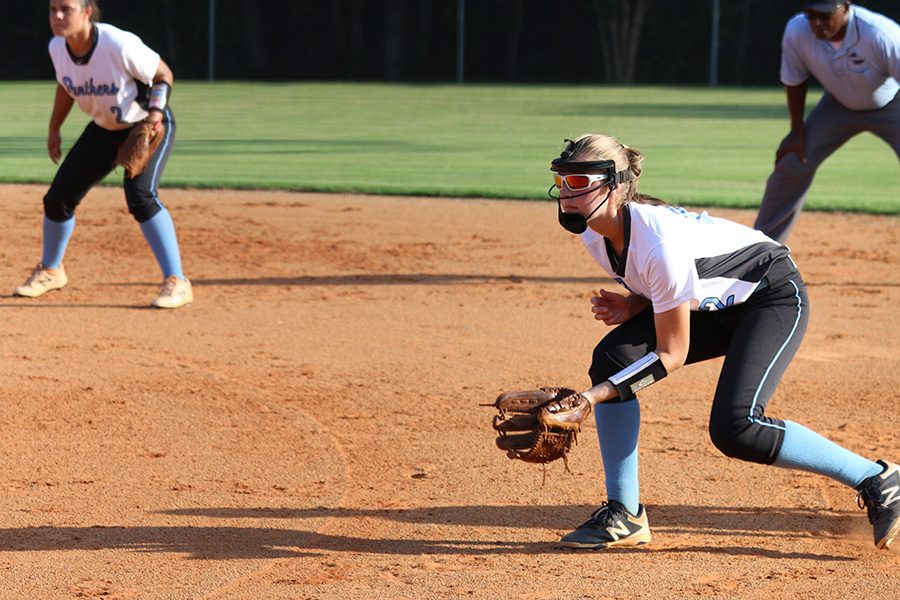 After the first loss of the season against Union Grove last Wednesday, the Lady Panthers bounced back and defeated the Jonesboro Lady Cardinals 17-0. The game ended due to mercy rule after three innings.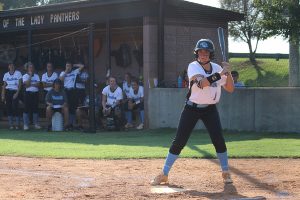 "We fell apart a little bit at the end of the game. You can't do that to a good team," coach Mark Williamson said, talking about the Mill's previous loss. "They're going to take advantage of you."
With senior Wakana Sato pitching four balls, then giving up a single with the runner advancing, all the circumstances for the Lady Cardinals suggested a promising first inning. However, a pop fly caught by second baseman sophomore Lauren Flanders resulted in a double play and ended all momentum from the visiting team.
"The team worked really well together and going forward, we should do well," junior Paige Andrews said.
In the bottom of the first, Flanders started off the batting for the Lady Panthers strong with a double off a bunt. After stealing third and a wild pitch from the junior pitcher Camilla Crooks, Flanders scored the first run of the game.
Sophomore Jolie Lester and Flanders were consistently strong batters. Lester's triple sent two runners home. As the Panther lead increased, the number of wild pitches from Jonesboro grew resulting in more walks than hits.
"[The Lady Cardinals] worked hard and had a good attitude and our girls right now just had a little better talent, so that makes the game not as close as the other game," Williamson said.
Throughout the first inning, the Lady Panthers consistently advanced runners with aggressive base running. By the end of the inning, the Panthers held a 13-0 lead.
"The team that makes the fewest mistakes will probably come out on top so that's the key," Williamson said.
At the top of the second inning, Sato struck out the first batter. However, the next two batters hit and made it on first and second base. After that, Sato struck out the following two batters in the lineup, leading to the end of the second inning.
By the bottom of the second, the Lady Panthers were up by 17 runs thanks to strong outfield hits, including a triple from junior Kendall Robinson, which brought two runners home.
When the game went into the top of the third, Sato secured the victory quickly with a three up, three down inning.
"I try to pitch as many different types of pitches I can instead of just fast balls," Sato said.
The Lady Panthers continued their winning streak over the weekend when the team faced Arabia Mountain in a double header. They won the first game 19-1 and won the second game 15-0. Tonight, Starr's Mill will face Whitewater (11-0) in a key region match up. The game begins at 7 p.m. at Whitewater High School.