JV softball shuts out Whitewater in one-sided affair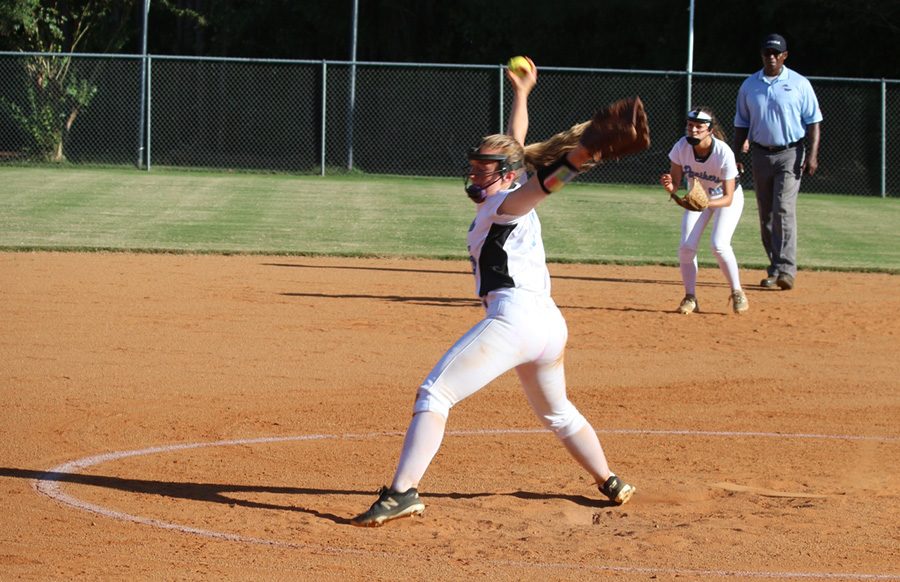 The last time the JV Lady Panther softball team played the Whitewater Wildcats, Whitewater won with ease 3-1. Strong defense, offense, and the luck of many errors from the Wildcats allowed Starr's Mill to capture a 6-0 shutout win.
"We just played our game," head coach Todd Little said. "We hit well and [our] teamwork was over the top."
Freshman pitcher Sarah Latham pitched a complete game while only allowing four hits. Junior shortstop Reagan Turner drove in two runs, while Turner, freshman center fielder Sydney Blair, junior third baseman Brenna Mudd, and Latham scored runs off of errors from the Wildcat defense.
As the game commenced, the Starr's Mill defense proved to be hard-hitting on the Wildcat offense, as they stopped them quickly in the first two innings. On the Lady Panthers side,  Turner drove in a run to make the score 1-0 early in the game. The Panther defense forced groundouts on three straight batters to end the top of the second early. For the offense, the Panthers continued to drive in runs when a pitching error drove in another run to increase the lead to 2-0 at the end of two.
By the third inning, Whitewater was in position to score. However, the Panthers pulled through before the Wildcats could get back to home plate, as junior third baseman Brenna Mudd threw a perfectly timed throw to junior first baseman Olivia Herrman to record the third out.
Two more infield errors by the Wildcats drove in two more runs for the Panthers to increase the Panther lead to 4-0.
Pop flies epitomized the fourth inning for both teams, with no real offense being generated. As the fifth inning got underway, the Panther defense still played with teamwork by grounding out all of Whitewater's batters. On offense, errors drove in Herrman and Sydney Blair to make the score 6-0 Starr's Mill.
The defense had one more eight pitch inning, with two groundouts to third baseman Brenna Mudd, and ending with a groundout back to the pitcher to end the game.
The JV Lady Panthers also played a doubleheader against the Sandy Creek Patriots yesterday, splitting the games with a 4-0 win in the first game, and a 5-1 loss in the second game. This game ends the JV season, but the varsity team has two regular season games left before the region tournament begins late next week.