Panthers remain undefeated in area play after 16-1 victory over Trinity
Starr's Mill hosted area rival Trinity Thursday night. After great action on both sides of the field, the Panther defended the jungle and won 16-1.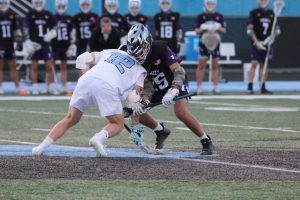 "I think we finally clicked tonight as an offense and as a team," senior Barrett Schmidlkofer said. "It showed."
Barrett led the Panthers with four goals and one assist. Senior Charlie Crockett and sophomore Charles Cochran each added three goals and three assists. 
The only scorer for the Lions was Junior Trevor Griffin with one goal in the fourth quarter with 1:51 seconds left on the clock. 
Starr's Mill came out strong with a lot of energy and kept it moving throughout the first half. They could control the ball right out of the draw. 
The offense also had great communication up at their goal creating multiple scores with assists. With more contact from the defense they were able to defend the goal the few times Trinity threatened. The first half ended with Starr's Mill up 10-0.
"You have to move. If you're standing still, you're wrong," head coach Jeff Schmidlkofer said. "We're pretty good on defense and they got the understanding of what we do on defense but offensively we're just trying to work these pairs."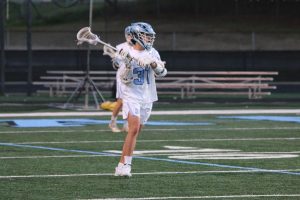 After the half began the game was put on a running clock, which lasted the rest of the game. Starr's Mill kept up the hustle and energy despite frustration from Trinity. 
Facing no real threat from the Lions, the Panther offense slowed a bit in the second half. Trinity would net their lone goal of the game with less than two minutes to play. Starr's Mill remains undefeated in area play after the 16-1 victory.
"Coach [Schmidlkofer] does a great job scheduling good teams so we get prepared for our better teams that we'll face later on in the playoffs," Crockett said. 
The Panthers host non-area opponent Lambert High School on March 26 at 1 p.m. in Panther Stadium. Starr's Mill faces their final area opponent on April 21 when they travel to McIntosh.