Interact club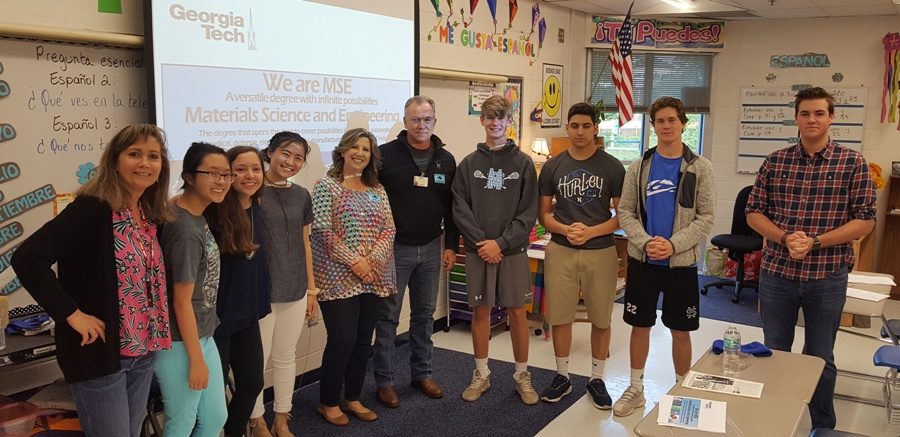 Purpose
Develop leadership skills

Expose students to career opportunities

Volunteer in the community
Details
All students are welcome to join

Meets once a month in room 624
Sponsor
Spanish teacher Marcela Sample
Spanish teacher Marcela Sample has sponsored the Interact club for the past ten years and encourages all to join. "Students should join the club because they can learn a lot from it," Sample said. The club focuses on collaborating with each other in community service, monthly meetings, and interacting with each other.
Members of the Interact club have volunteered to help the elderly, go Christmas caroling, and work at the food bank. They have a Christmas party and an end-of-the-school-year party. Speakers attend meetings to discuss professions, life goals, and to give inspiration to the members. They meet once a month and provide Chick-fil-A chicken biscuits during meetings.
Coming up, the Interact club has State Senator Tricia Stearns attending a meeting to talk to the members and discuss school and current events. 
"I love most that we bring real people from the community to pass lessons from their life to us and teach us to be better people without having to endure the same struggles that they have," sophomore Caleb Warnock said.