Mandi Morton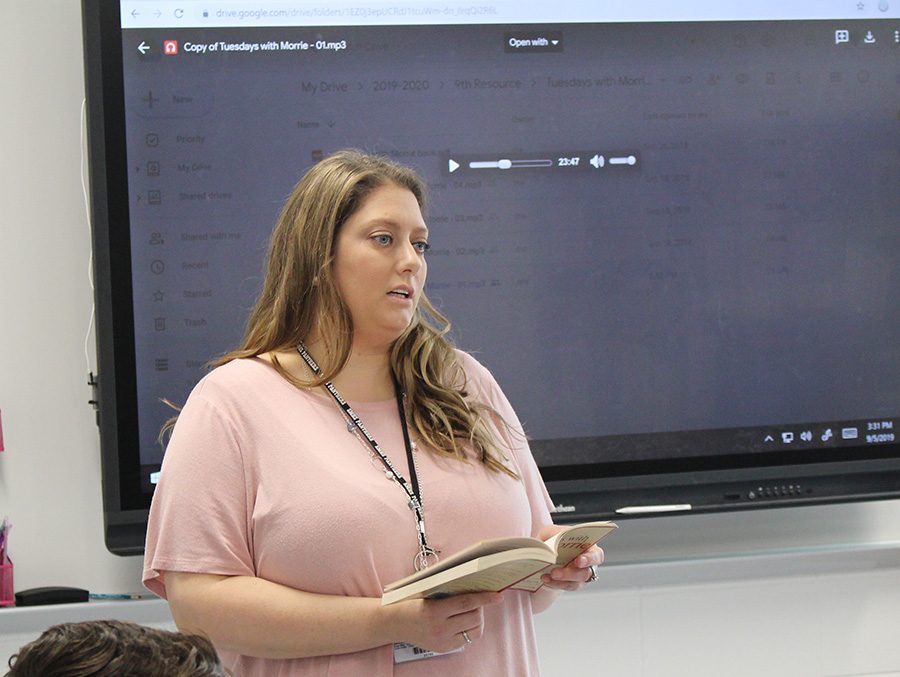 Background
Began as a paraprofessional in special education

Worked at Douglas County for eight years

Employed at Rising Starr Middle School for last four years
Education
Graduated from McIntosh High School in 1999

Bachelor's degree in liberal studies from Mercer University

Master's degree in special education from Valdosta State University
Responsibilities
Works with students on their Individualized Education Plans 

Works as a collaborative teacher and in resource classrooms
This year, special education teacher Mandi Morton joins the Starr's Mill staff. Morton will work with special needs students.
Morton was inspired to become a special education teacher by her younger brother, who struggled with attention deficit/hyperactivity disorder. 
"He struggled all through school and he didn't always necessarily have the best experience in high school and people would give up on him too easily," Morton said. "I would see people helping him and I could see how encouraging they were to him, and I wanted to make sure that I was that person to other people." 
Inspired by her brother, Morton earned a Master's degree in special education and worked in Douglas County until getting the opportunity to come to Rising Starr Middle School four years ago. When the students she worked with at Rising Starr moved up to Starr's Mill, Morton was asked to join them at the high school level. 
"How much [my students] move and how much they grow every year, it just inspires me how much they do and how much they overcome," Morton said.
In the short time that Morton has been part of the Starr's Mill staff, she has enjoyed its social environment.
"Everyone is really nice and outgoing and friendly and really helpful," Morton said.  "As a new person I don't really feel like a new person, which is huge because I don't normally feel that way in a new environment."
When Morton is not working, she is partaking in some of her hobbies. She loves to read, spend time with her friends and family, and play tennis.