High school preparation starts early
Starr's Mill High School is known for its excellent students and faculty. However, the culture of achieving great things in the classroom begins at a much younger age. As a way to prepare young middle school students for the exciting new adventure that is high school, three faculty members from Starr's Mill work with the students in the middle school.
"Part of what we do is build relationships with kids," said economics teacher and varsity volleyball coach Walt Ellison. "The way you build relationships with kids is spending time with them."
"
The way you build relationships with kids is spending time with them."
— economics teacher and varsity volleyball coach Walt Ellison
This year, teachers will be working with middle school students in the three major areas of school: academics, fine arts, and athletics. German teacher Antonela Kljajic teaches German at Rising Starr Middle School while band teacher Scott King works with the band. Finally, economics teacher and varsity volleyball coach Walt Ellison will work with eighth grade students on  the freshman baseball team.
One of the most crucial parts of school is the education aspect. Kljajic travels down to the middle school to teach eighth grade students Geman once a day during the middle school seventh period which overlaps sixth and seventh periods at Starr's Mill.
For the most part, Kljajic is finding the change easy. Every so often, Kljajic must deal with minor changes to scheduling. However, the biggest change is how she conducts her middle school class compared to her high school classes.
"They are a lot more energetic," Kljajic said.
Kljajic needs to alter her approach to her middle school students simply because they are younger. For example, where high school students can choose their own groups for a project, Kljajic chooses the middle schooler's groups for them. She also teaches the middle school students how to stay organized and how to work without asking questions.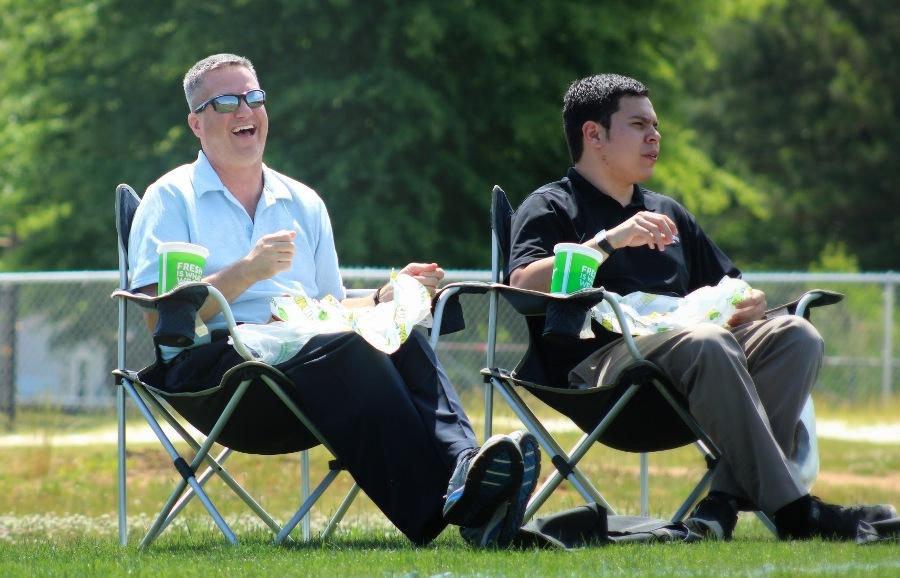 It's apparent that a spotlight shines on several areas of The Mill's fine arts department, including band. King has been working with younger students in the fine arts for the past 14 years. In addition to working with middle schoolers, King also worked with fifth grade band students until four years ago. As a way to help and keep things flowing in the classroom, King runs errands, writes music, or works with any section that needs additional help.
"It's great for the program," King said. "I'm not in charge down there. I just help facilitate and help [Mr. Johnson]."
King believes his involvement at the middle school will help young band members be more prepared for his style of teaching once they arrive to high school. Incoming freshman will have better chemistry with King due to his early involvement in the classroom.
"They get to know me and hopefully want to join the band up here," King said.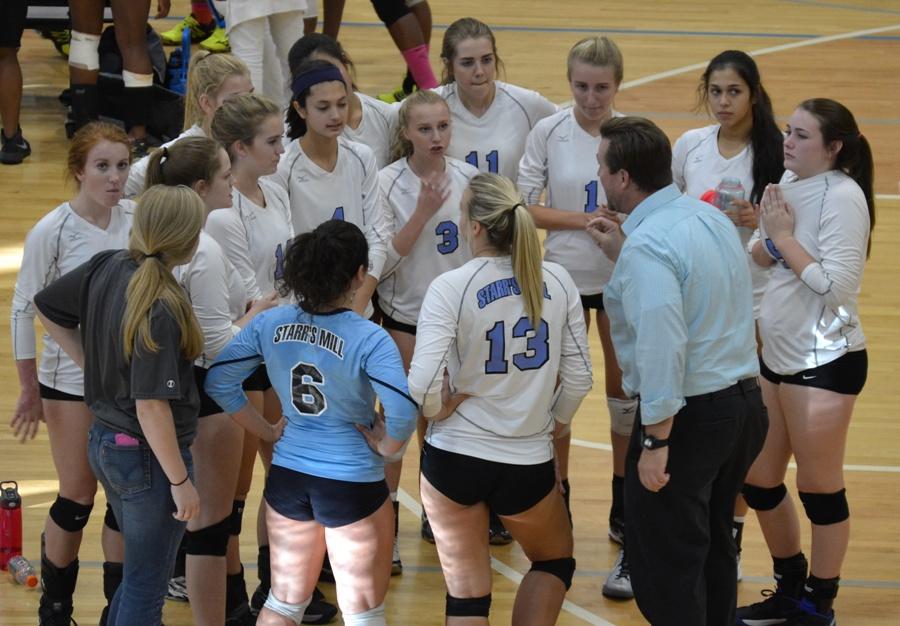 On the other hand, the ability to win in high school sports depends on the quality of the athletes. Starting a sport at a younger age is a major component of the quality of an athlete. Ellison will be working with eighth grade students that make the freshman baseball team.
"One of my jobs is going to be going down there during planning to work with them until 4:00 p.m.," Ellison said.
Generally, eighth graders are at the bottom of the pecking order when it comes to field time. However, Starr's Mill releases 30 minutes after the middle school, which allows the eighth grade athletes to receive more time on the field. Due to this extra and invaluable time, the youngest athletes are on the field until the high school students arrive to practice.
Ellison wants to work on fundamentals during this time. They'll be working on fielding ground balls, throwing, and pitching. He is also adamant about teamwork and team spirit. As with any teacher or coach, one of his goals is to build relationships with the athletes and create a strong bond between his players so it pays off down the road when they are older. Ellison said that he hopes to help these students grow into quality baseball players.
"You want them to spend time together to build a team atmosphere," Ellison said.
The middle school students are reaping benefits from this situation. In the educational aspect, German students will have a familiar face when venturing the seemingly scary hallways of high school. Middle school band members have an opportunity to see how a high school band director operates as a way to be more prepared for high school band. Eighth grade students on the freshman baseball team have an opportunity to obtain hours upon hours of quality practice time which will ultimately help them in the future.
"I think they are excited to be a part of it in eighth grade instead of waiting until high school," Kljajic said.