Head over heels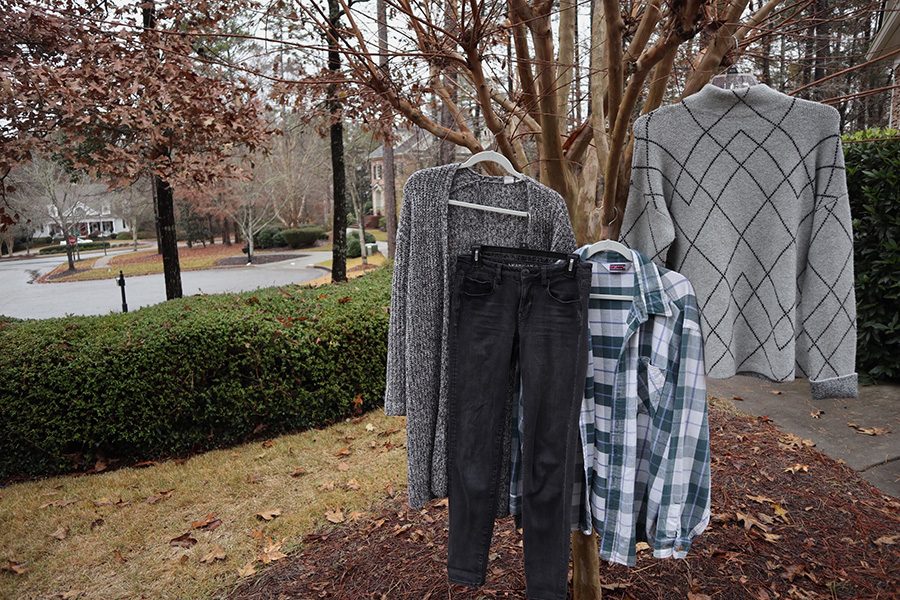 Runny noses and rosy cheeks are making their annual comeback. Students are shivering their way into school each day and it's finally time to convert your wardrobe to full-on winter mode.
With possibilities of snow on the weather forecast, layers are your new best friend. Georgia is known for its fluctuating temperatures so being able to take off or put on an extra layer of clothing is convenient.
Sweaters of any kind are a necessity this season. This year, sweaters with arm details made out of velvet-like material are all the rage. Wear them in neutral colors for a versatile look. Of course, you could never go wrong with a classic "ugly" sweater. Funky patterns and colors will never go out of style. Throw on a jean jacket, cuff the sleeves and you've got a laid back, easy look that will always be trendy.
Knee-length cardigans and fluffy pullovers are perfect for winter. Dress them up or down depending on the occasion. Pair them with your favorite jeans or your most comfortable leggings to create a look perfect for the school day.
Tortoise shell patterned jewelry and scrunchies are the perfect accessories this winter. You can wear these items with any outfit to elevate the look as a whole. Prepare for the rainy season with some ankle rain boots that match any outfit.
Prepare for the cold temperatures this season with oversized sweaters, comfortable pants, and versatile accessories. Enjoy the rest of the year and stay warm!