Local author Katie Stout discusses book with Ex Libris
"Talking to a published author was a really fun experience because she was so down to earth and very personable," Ex Libris book club president Lydia Powell said. "She showed us that it is possible to follow your dreams."
Ex Libris picks three books their members can chose from each month. However, last month, the club only chose two books, "Hello, I Love You" and "Vango" in honor of a special guest coming during the October meeting.
On Oct. 7, the club welcomed debut author Katie Stout, who wrote the young adult contemporary romance "Hello, I Love You."
While members usually eat and socialize before the discussions begin, this month those who read Stout's book talked with her one on one and got their copies signed.
After the officers gave a brief overview of the books for their November picks, the club split up into groups, and Stout answered any lingering questions on the minds of the students about the book and the writing process. "It's so cool how we can get the author to come and get more explanation on the book," said senior Kacey Yonkovitz, treasurer of Ex Libris.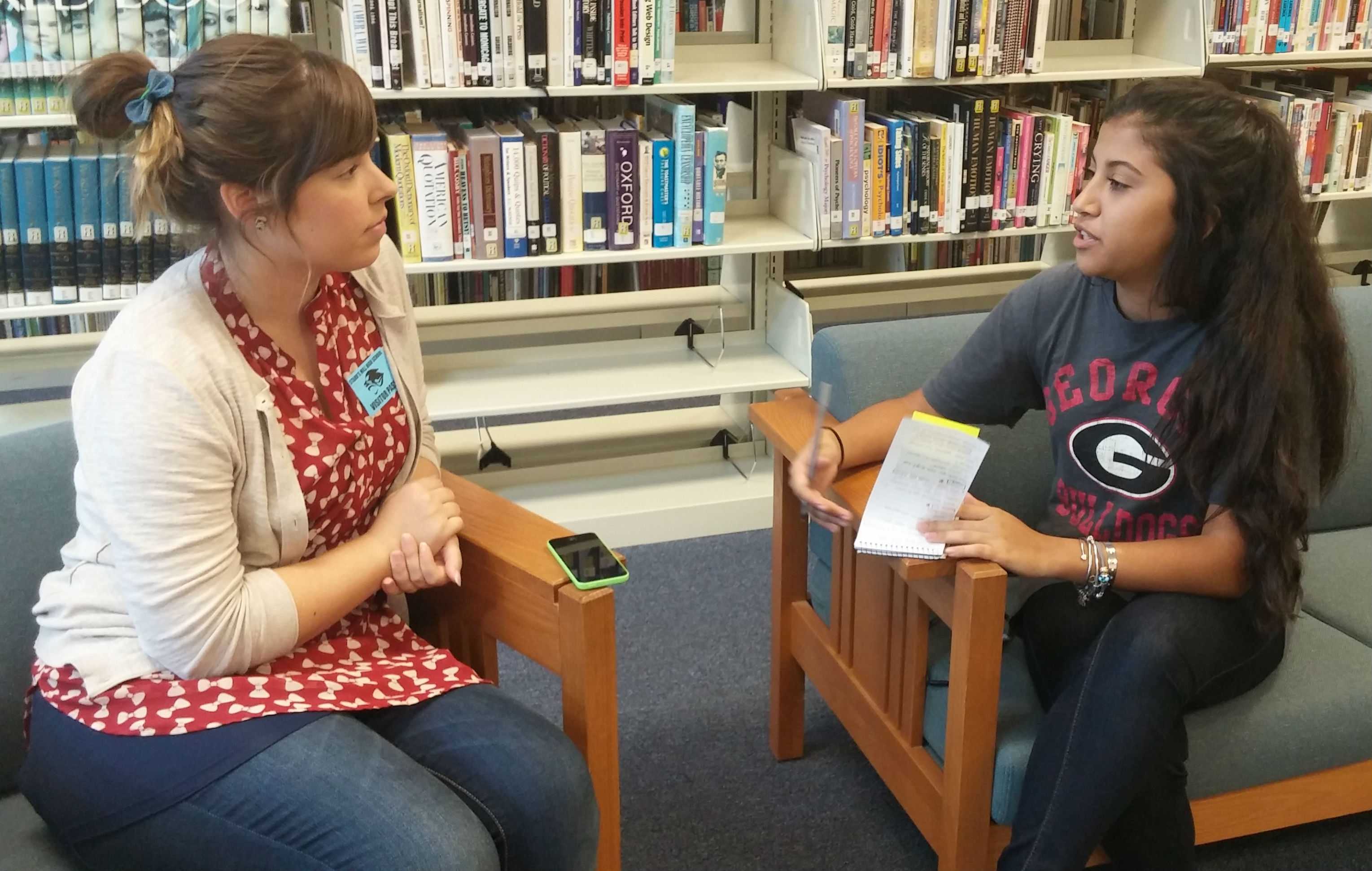 Stout's publicist contacted most of the schools in Fayette County, suggesting Stout come and speak to book clubs in the high schools because she grew up around this area.
When Ex Libris sponsor and media specialist LeighAnne Hanie saw the email, she looked up the book and saw that it was on the list of Most Highly Anticipated Young Adult Novels of 2015 and contacted her back. "I think that it inspires our kids to see that someone local can make it," Hanie said.
Stout spent her high school years home schooled in Peachtree City, Stout said all she did was read and write growing up. She described herself as "the nerdy kid."
Along with many other teenagers, when Stout was trying to decide what her future was going to hold, she was indecisive. Although she always knew she wanted to write, she never knew in what aspect that would be.
Stout attended the University of West Georgia and began to write "Hello, I Love You" in her senior year. Throughout her college experience, Stout was the senior editor of the school's newspaper, did journalism work for a Christian non-profit charity and went to China to teach English.
Her time in China became a major inspiration for her novel. "Go out and live and have really awesome experiences to put yourself out there because that's where inspiration comes from," Stout told Ex Libris members.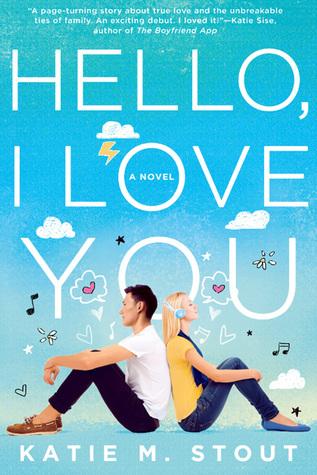 The main message that Stout wanted the readers to take away from her book is that "there is always hope to be found in very difficult situations." She accomplished this by writing about a girl going completely out of her comfort zone and putting herself out there, drawing most of that from her own experiences. 
In her novel, the main character Grace decided to go to a boarding school in Korea to get away from her record-producer father, famous older brother and a mother who always blames her. Once in Korea, Grace swears off the music industry, until she begins falling for Korean pop star Jason.
Stout made family a major topic throughout her novel because "family, no matter how crazy, is very important because the are the only ones you're going to get."
Stout decided to set the novel in Korea because she experienced the same culture shock in China that her main character goes through. Once in China, Stout adjusted and discovered her love of K-pop music and Korean dramas. Her new found obsession is why she decided she wanted to incorporate that into her novel because, as she put it, "Why not?"
Stout gave her discussion group writing advice as well. She said to put yourself out there and experience the world. She wanted to write because there were so many stories that are yet to be written, and she is currently working on a fantasy novel.
Despite all the odds that Stout felt about the probability of becoming published, she warned students against focusing on the statistics. She said she succeeded in making all the time spent completely worth it. The process of writing the book and collaborating with editing partners "felt like a dream" to Stout.
Many of the students enjoyed listening to her speak about her experiences. "It was so cool getting the author of the book our club just read and getting to hear her explanation and inspiration behind the whole thing," junior Katie Linley said.