PALS pageant takes center stage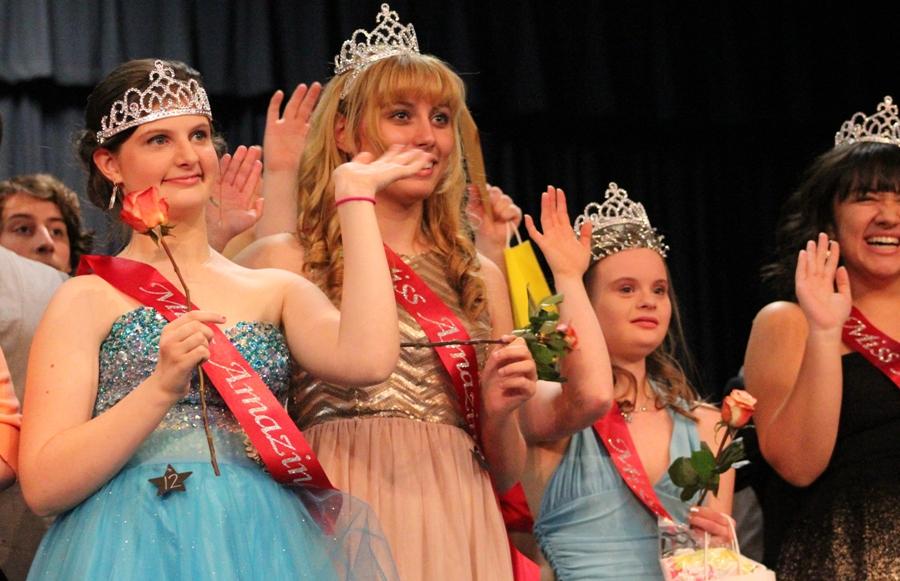 On Feb. 6, four weeks after the Miss Starr's Mill, another pageant took place at the William Duke Auditorium. However, in this one, everyone was a winner. "Unlike other pageants, it is not a contest," Peers are Linking Students club sponsor Jenny Bellamy said. "It's about having fun, making new friends, and having a chance to shine on stage."
The PALS club focuses on bonding students with disabilities with other students in Fayette County schools.
The PALS club was established in 2006 by PALS sponsor Cindy Hartpence and speech therapist Shannon Gagliano and has grown every year since. "We have a lot of support from our community, which makes for a large audience," Bellamy said.
Although admission was free, the PALS pageant is one of the main fundraisers for the PALS programs through sales of concessions, the people's choice voting and a silent auction.
Proceeds from the money raised at the PALS pageant go to help fund several programs that benefit students with special needs.
"We were able to give $500 each to the Community Based Vocational Programs from SMHS, WHS and MHS," Bellamy said. "In addition, we will use some of the proceeds for Special Olympics, which SMHS is hosting for the county on March 23. Funds are also used to cover the cost to put on the pageant since participants do not have to pay an entry fee, and there is no charge for admission. Any funds left over are used to cover PALS events like our end of the year party or the kick-off meeting in August."
The PALS pageant consists of students from all Fayette County high schools. All contestants spend time preparing their attire and optional talent.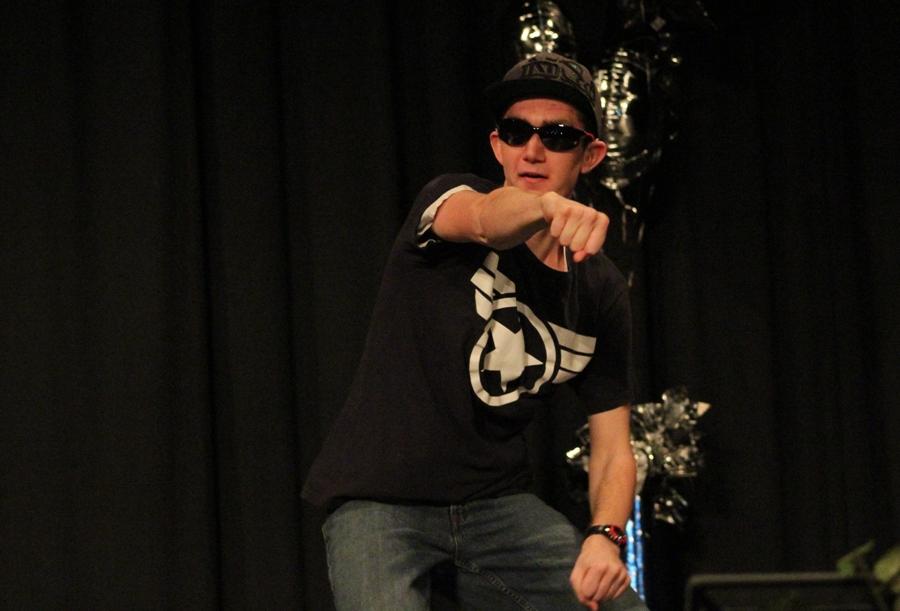 Junior contestant Rachel Demarcus especially enjoyed the preparation up to the big day. "I loved getting my hair and makeup done and putting on my dress," Demarcus said. "I got to see my family from Tennessee also when they came to the pageant, which was great."
All contestants participated in the evening wear portion of the pageant. Each contestant from the PALS program was escorted by a student in the PALS club. "The PALS members who do not have special needs walk away knowing they made a difference in the lives of students with special needs," Bellamy said.
Contestants went on to show off their skills in the voluntary talent portion of the pageant. This year, there were 14 acts out of 31 contestants. Students danced, sang and "nae-naed" their way across the stage. "Those who choose to perform love to show their talent in front of a big audience," Bellamy said.  
The only award given at the end of the pageant was the People's Choice award. Audience members could pay $1 to vote for their favorite contestant of the pageant. The winners were junior Zoe Underwood and sophomore Corbett Dishman from Whitewater.
When all of the contestants came back on stage for the final moments of the pageant, they received a round of applause for their talents and courage, and all girls who participated in the pageant received a tiara and the title of "Miss Amazing."
"The pageant gives opportunities to students with special needs that they may never have otherwise," Bellamy said. "The participants get to meet PALS members from other schools and shine on stage in front of their family and friends."