PALS athletes take the field for Special Olympics
On March 23, students with special needs from all over Fayette County traveled to Panther Stadium to participate in the annual spring Special Olympics. The bright, sunny weather matched the excitement they brought to the field.
The special olympians were eager to show their athletic abilities and be awarded for the time they spent preparing for their events. "They love this event," Peers are Linking Students sponsor Cindy Hartpence said. "They truly feel good about themselves."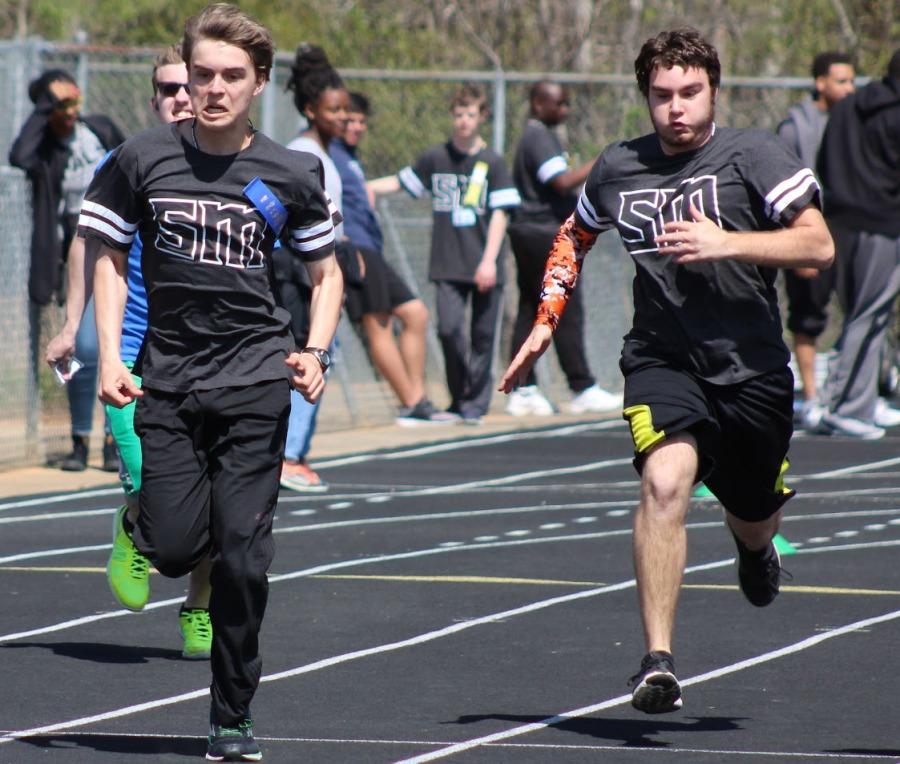 Eleven Fayette County schools across the elementary, secondary and high school levels as well as Joseph Sams School participated in track and field events such as shot put, softball throw, long jump, 50 meter dash and 100 meter dash.
"Special Olympics is an opportunity for our students to be part of something that really can transform lives," Hartpence said. "It's the spirit of giving and teamwork, and it helps them become more welcoming and accepting of people of all abilities. Hopefully, it creates a new way of thinking about others."
Students were given the opportunity to volunteer as a coach for a special olympian. As a coach, they were responsible for following their athlete to their events and giving them constant support and encouragement. "The volunteers see how meaningful this day is to the special needs athlete and how successful they feel and how important this event is to them," Hartpence said.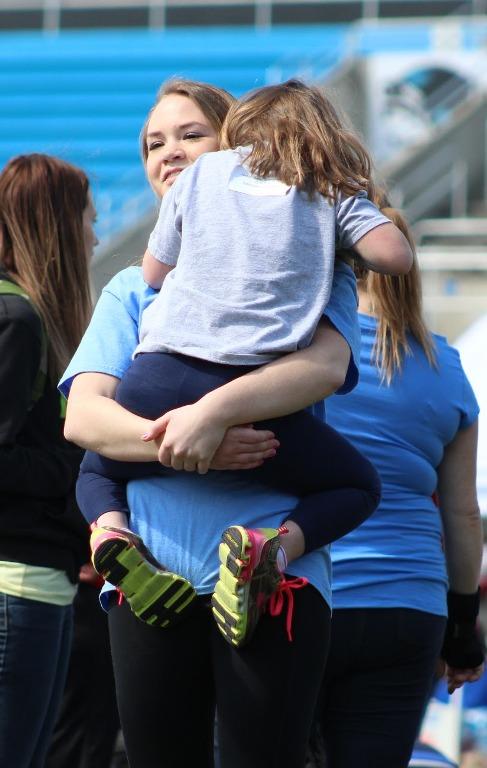 Students continue to return as volunteers after seeing the success of previous years. This was junior PALS officer Caroline Dillon's third year participating as a coach. "I enjoy seeing how happy the kids get whenever they win their medals and ribbons," Dillon said. "I love seeing their smiling faces."
While on break from their events, athletes had the option to visit the Olympic Village run by National Honor's Society. Here, there were a variety of activities and games athletes could choose from bowling to blowing bubbles. "It felt so great being involved in a great cause," junior NHS member Sky Dedrick said.
Members and sponsors of the PALS club put forth a great deal of effort to give the athletes the experience of a lifetime. "We had multiple meeting and discussions," Hartpence said.  "Students made posters, signs, and some got to meet with their athletes in advance."
Aside from the preparation and the competition, special olympians and student volunteers experienced the opportunity to make new friends while potentially changing someone's life.
"The more students involved the better," Hartpence said. "It can be life changing and the only opportunity some get to ever be comfortable with a person that has a disability. It is a day of smiles."