Debate team showcases commitment to excellence with early season success
"Each team member is talented in their own way and brings something different to the table," debate coach Brandon Kendall said.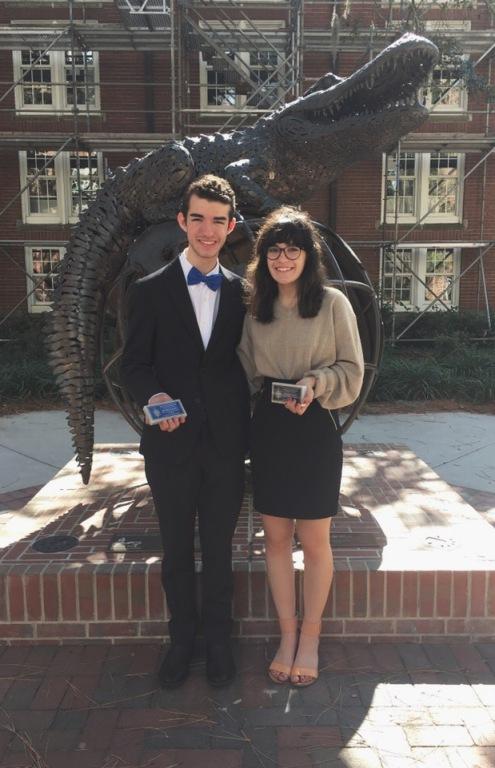 Kendall and the debate team have already had a successful couple of months to start the season. Juniors Tyler Holt and Madi Hynson have already qualified for the Tournament of Champion, also known as Nationals, in Florida. There are also several state qualifiers for Varsity State including seniors Ethan Rowland and Alex Davis and sophomore Cole Wittbrodet.
"Qualifying for the Tournament of Champions feels pretty good. Madi and I are definitely nervous but mostly excited," Holt said.  
Starr's Mill's biggest competition is Columbus State, where they have won Varsity State for two consecutive years. This year, Kendall would like to win Varsity State and have the debate team members "grow together as one and learn from their experiences to make them better speakers," Kendall said. "It's really great watching the team mature throughout the year."
With a handful of the team having graduated, younger team members must take the lead.
"You could say it is a bit of a rebuilding year for the team, even though the seniors from last year are gone, the team is doing great and working very well together," Kendall said.
The cost of joining debate team is $300 for the year, which includes transportation and tournament entry fees.  Students can still join the speech and debate team.  For additional information, see Brandon Kendall in room 723 or Sean Hickey in room 817.