Pantherettes on the prowl
Dance team seeks first state championship in six years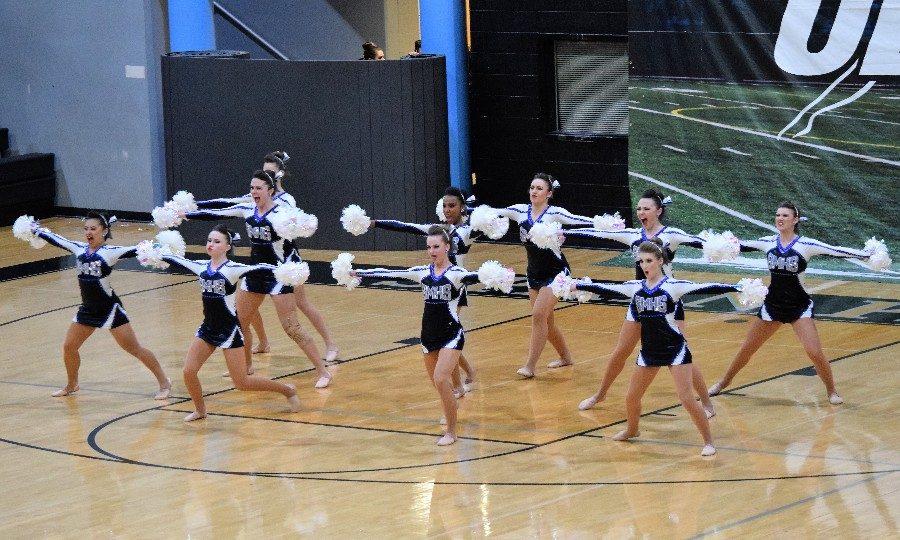 The Pantherettes will be competing for the first place title at State this weekend at McIntosh. After training all year and competing in two competitions two weeks before, they are ready to win it all.  
At every competition the team competes in jazz and pom categories. "Jazz is a more contemporary type of dancing while pom is very high energy and sharp," senior McKenzie Johnson said. The team performs in front of a large crowd and a panel of judges. The judges score each team's performance on a scale of 1-10.  Performance categories include: execution of movement, execution of skill, difficulty of choreography/skill, and showmanship/stage presence.
The team first competed at the Alabama State Competition on Jan 28. They placed second in jazz and third in pom. "We did super well considering it was our first competition," said Johnson.
Then, last weekend, the team traveled to the ESPN Wide World of Sports in Orlando, Fla., to compete in the UDA National Dance Team Competition. They again competed in jazz and pom and they advanced on to semifinals in pom. " We are now looking forward to our Georgia State Competition," team coach Sandi Johnson said.
McIntosh, last year's state champions, will host this year's state competition. The competition will begin with seniors from some of the teams performing a solo.  The Pantherettes will compete in jazz at 1:30 p.m. and pom at 4:10 p.m. A state championship tomorrow would be the team's first in six years.