Alumnae sweetens community with new business
Hang on for a minute...we're trying to find some more stories you might like.
More stories by Caylee Cicero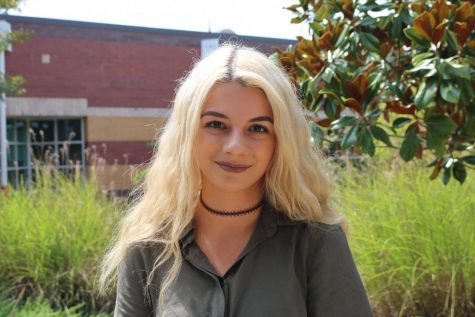 More stories from Caylee Cicero
Former Starr's Mill student Leah Pfannenstiel is living out her lifelong passion of baking by starting her own bakery. Last week, Pfannenstiel introduced her own business, L'sappelle Specialty Sweets.
Pfannenstiel graduated from Starr's Mill in 2014 and from Georgia Southern earlier this year. After finding free time in between college and the start of her career with Delta, Pfannenstiel came up with the idea for the business.
"I'd love to for the rest of my life have the bakery as something I do on the side," Pfannenstiel said. "After a stressful day at work coming home and baking or something like that just sounds like my ideal kind of day."
The name of the bakery was inspired by Pfannenstiel's love for the French language. L'sappelle is a combination of the letter "L" for Leah as well as "elle sappelle" the French word for "her name is." Her fondness for baking was the main influence behind the bakery's creation.
Pfannenstiel is starting a full-time job as a communications coordinator for Delta airlines but will run her bakery on the side as a fun hobby.
"I've always just been really into baking and it's always been something I've just done on the side as a hobby ever since I can remember," Pfannenstiel said. "It's always been relaxing and in a way kind of therapeutic for me. I really just love it."
To advertise the start of her home business Pfannenstiel reached out to the elementary school where her mother works as well as another school in the area and baked cookies for all the teachers and staff. By giving out samples of her baking, Pfannenstiel believes she can best get her name out in the community.
"For a student planning to go into business I would advise to use your resources, reach out to people who you trust and have them give you honest feedback," Pfannenstiel said. "Follow your gut. If it's your passion to start a business, I would 110 percent recommend going for it."
Pfannenstiel specializes in customizable cookies, but she also offers cupcakes.  She plans to offer all natural organic dog treats soon.
Customers can request orders via phone (770) 490-9796, email [email protected] or on Facebook and Instagram at @lsappellespecialtysweets.